First Buzz: 2018 Topps Allen & Ginter baseball cards
This entry was posted on February 12, 2018 by BlowoutBuzz.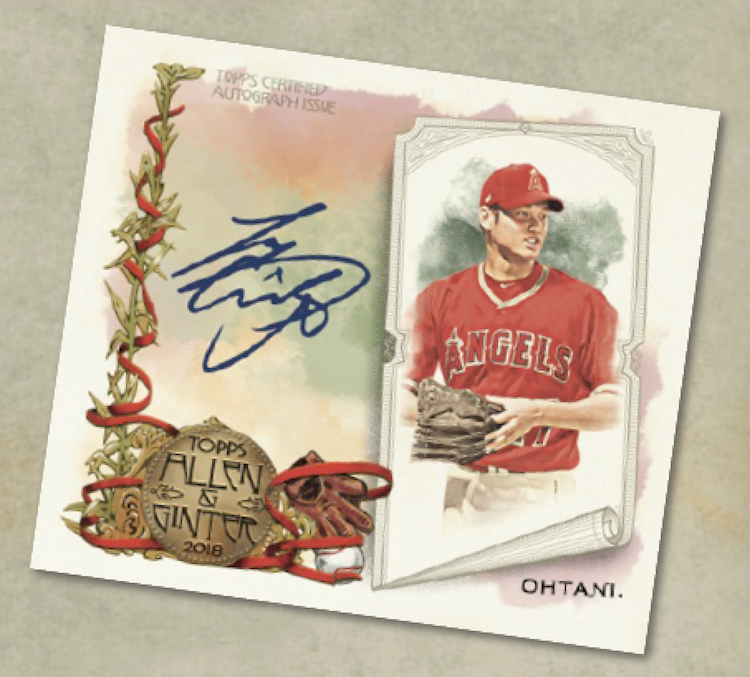 What: 2018 Topps Allen & Ginter baseball cards
Arrives: July 18
Box basics: Three hits in every 24-pack hobby box (12 boxes per case)
Checklist: Click here
What's buzz-worthy: Allen & Ginter returns with a new retro look but the same feel as with recent years of celebrating the 1880s style of baseball cards with today's expectations.
Keep reading for more and a full gallery of images.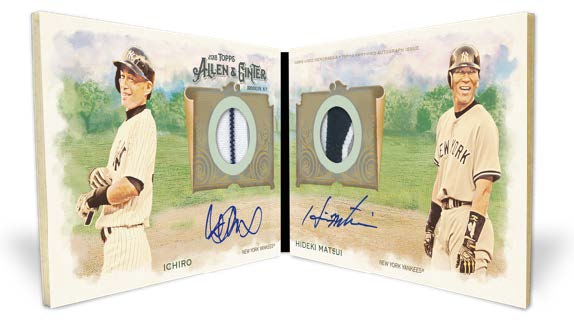 The Basics: The base set will once again be 300 cards capped by 50 short-prints all with an array of mini and full-size parallels. There will be Hot Boxes this year with a Hot Box parallel possible and 1/1 Glossy parallel for the full-size cards. For the minis, which are one per pack, there will be Black (1:10), no-numbers (/50), Brooklyn (/25), Wood (/1; hobby-only), Glossy (/1), Metal (/3; hobby-only) and printing plates (/1) and cloth cards (/10; hobby-only). ... The Relics are again back with a few design types including full-size Relics and framed mini Relics as well as Sunken Treasure Relics (hobby-only). There also will be auto Relic books (/10 copies max) and auto dual Relic books (/10 or less). ... The Framed autos will once again include past and present baseball players, other athletes, celebs and "world's champions" with Black Frame parallels (/25) and Red ink versions. Also in play will be framed original cards and 1/1 cut autos of political and historical figures.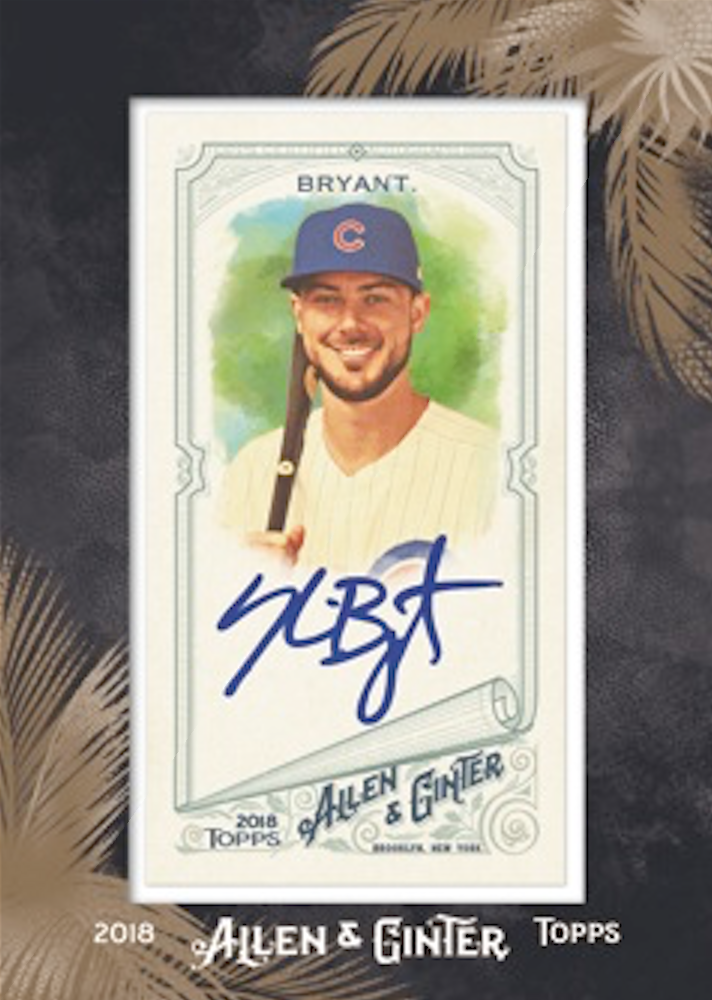 Rip Cards are back with standard and double Rips and inside these will be original art, mini exclusives (351-400), Metal (/3) and 1/1 Wood cards. ... Standard inserts are found in every other pack and include World Talent (international players), Fantasy Goldmine (applying newschool stats to oldschool players), World's Greatest Beaches, Baseball Equipment of the Ages and Magnificent Moons (a planetary set; not a Wally or Warren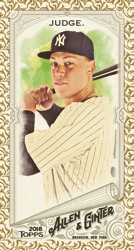 tribute). ... Mini inserts will include Indigenous Heroes, World's Hottest Peppers (food), Baseball Superstitions, Postage Required (iconic stamps), Flags of Lost Nations and Folio of Fears (phobias). Mini inserts are listed as one in every five packs, meaning most minis will be base set parallels. ... Rounding things out will be box-toppers of rookies and stars, topper autos (/15), Natural Wonders (/500), N43s (/500) and N43 autos (/15).
Update (retail details): On the retail front, there will be a couple of exclusives. Mini collectors will find the familiar Gold parallels once again and there will be a 25-card mini insert called Exotic Sports which will showcase "bizarre, esoteric, and oddball athletic competitions." ... There will be five pack formats for Ginter at retail this year -- 24-pack display boxes (six cards per pack, $2.99 suggested retail price per pack, eight boxes per case), 36-pack gravity feeds, value packs ($9.99; three packs plus five Gold minis), eight-pack blaster boxes ($19.99) and 14-card jumbo packs ($5.99; 108 per case). The jumbo packs will include two minis with one of them being a Gold parallel.
Follow Buzz on Twitter @BlowoutBuzz or send email to BlowoutBuzz@blowoutcards.com. 
>> Click here to buy baseball cards on BlowoutCards.com.