First Buzz: 2018 Topps Finest Star Wars trading cards
This entry was posted on July 10, 2018 by BlowoutBuzz.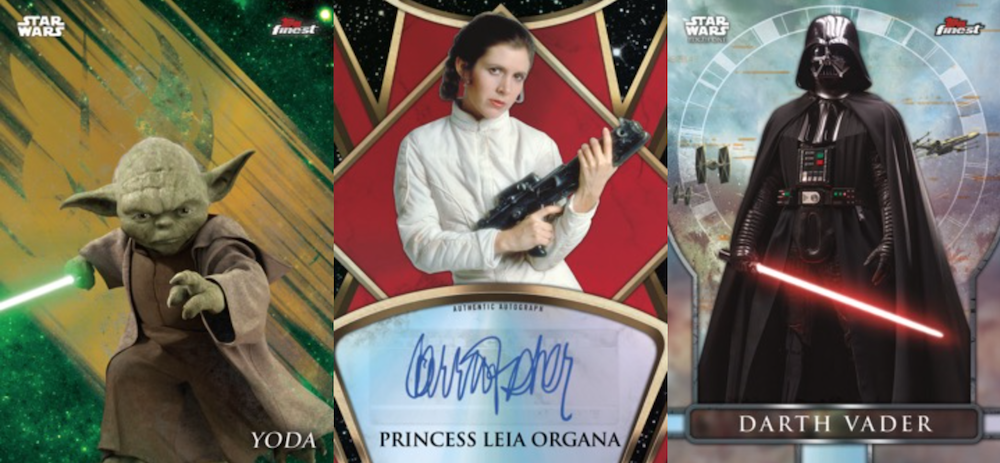 What: 2018 Topps Finest Star Wars trading cards
Arrives: Dec. 5
Box basics: Two hits -- one autograph or sketch card guaranteed -- per 12-pack box (eight boxes per case)
Checklist: Click here
Order: Click here
What's buzz-worthy: Finest adds The Force with the mini-box format allowing Star Wars fans to chase autographs, Refractor rainbows and other hits in smaller chunks as part of a product that revisits all areas of the Star Wars universe.
Keep reading for more as well as a gallery.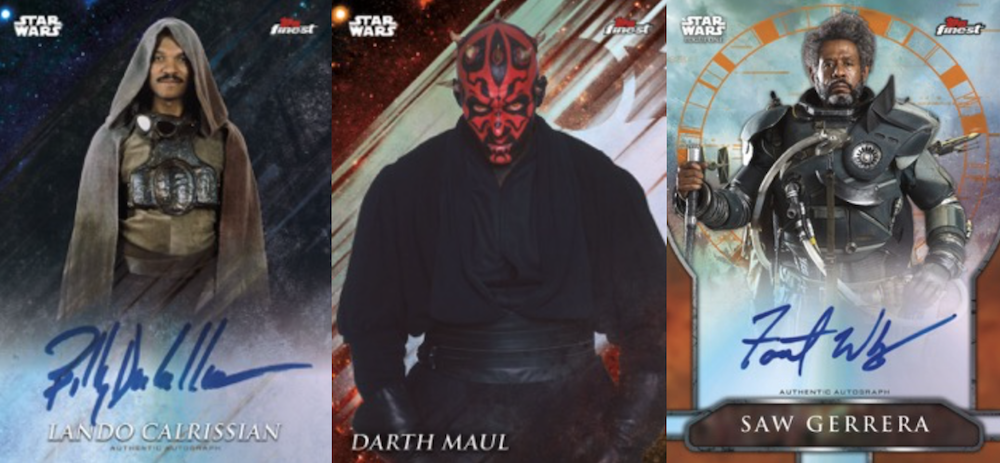 The Basics: Mini boxes will have six packs with a selection of cards from the 100-card set as well as inserts and hits. ... The basic card Refractor rainbow will include Blue (/150), Green (/99), Gold (/50), Orange (/25), Black (/10), Red (/5) and 1/1 Superfractors. There will be Rogue One and Solo inserts with Gold, Red and Super parallels as well as 20 "extended" base cards that alternate takes on character cards in the set. Those will only have the three parallels like the inserts. Also in the mix will be Droids and Vehicles cards (same three parallels). ... The autograph lineup is going to include Harrison Ford, Carrie Fisher, Daisy Ridley, Adam Driver, Kenny Baker, Andy Serkis, Anthony Daniels and Peter Mayhew among the confirmed signers so far and there will be three auto sets to look for. Finest and Rogue One autos will have Green, Gold, Orange, Black, Red and Supers with same volume as the base parallels, while Prime Autographs will only have the standard version and Black, Red and Superfractor versions. ... Autos and sketches will be joined by Lightsaber Hilt medallions with Gold (/50), Orange (/25), Black (/10), Red (/5) and 1/1 Superfractors. Sketches will have standard versions and diecuts in the shape of C-3PO's head.
Follow Buzz on Twitter @BlowoutBuzz or send email to BlowoutBuzz@blowoutcards.com.