First Buzz: 2018 Topps Transcendent Collection baseball cards
This entry was posted on September 18, 2018 by BlowoutBuzz.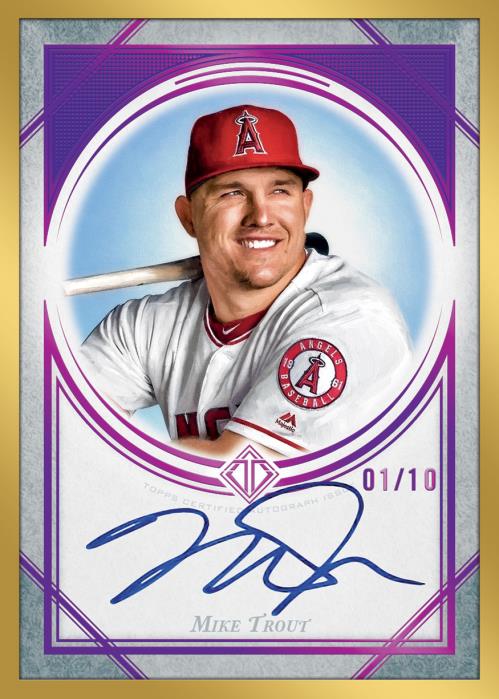 What: 2018 Topps Transcendent Collection baseball cards
Arrives: Dec. 14
Box basics: 54 autographs -- and plenty more -- per hand-crafted wooden box
Checklist: Click here
What's buzz-worthy: Topps' biggest high-end baseball brand -- what it calls "a collecting experience for the ages" and "the pinnacle of high-end collecting" -- returns for a third season with a tribute of sorts to 1983 for its 35th anniversary as part of a set spotlighting the biggest stars in MLB today. Topps also will have one of the biggest stars in the game on hand for the annual Transcendent party, too, with an invitation to that event in every box.
So, what comes in this one? Keep reading for more info and a full gallery of images released so far.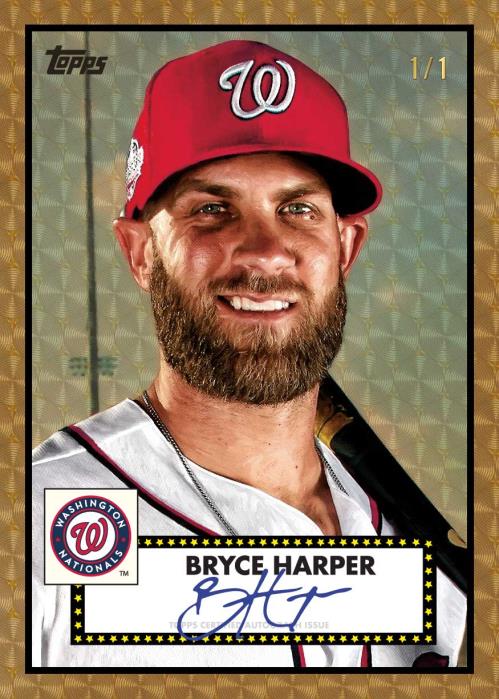 The Basics: All 83 boxes of 2018 Topps Transcendent Collection will include one complete set of 50 Transcendent Icons base cards (/83), one set of 83 Origins sketch card reproductions, 50 Transcendent autograph cards -- all limited to no more than 25 copies with two 1/1s in every box -- a 1/1 Mike Trout Through The Years autograph, one 1/1 auto patch or cut signature Relic book, one 1/1 Transcendent Moments sketch, one 1/1 oversized cut auto, one 1952 Superfractor autograph and one VIP party invitation with this year's guest being Trout. (The party is planned for Feb. 22 in Scottsdale, Ariz., with this product coming late this year.)
So, how much is a box? Click here to see the latest price (when posted).
On the autograph front, all cards will once again be gold-framed and limited to 25. Atop that there will be parallels with Emerald (/15), Purple (/10), Red (1/1) and Platinum (1/1) in the overall rainbow. All players -- you'll get Hall of Famers, veterans and top rookies this time -- will have image variations with the same numbering and parallels. Trout gets the nod for the year-by-year set with designs from 1952 to 2018 and autographs included. This year, the sketch cards will capture players in their early years with all of them being 1/1 creations, while the oversized cut autos (also 1/1s) will include historic names from sports, history and pop culture.
Among them? Here's the list ...
Lou Abbott and Bud Costello – Entertainers
Albert Einstein – Physicist
Alfred Hitchcock – Director
Amelia Earhart – Aviator
Andrew Johnson – 17th President
B.B. King – Musician
Babe Didrikson Zaharias – Athlete
Babe Ruth – MLB icon
Barack Obama – 44th President
Bill Clinton – 42nd President
Buffalo Bill Cody – Showman
Calvin Coolidge – 30th President
Charles Lindbergh – Aviator
Charlton Heston – Actor
Chester A. Arthur – 21st President
Chuck Berry – Musician
Cy Young – MLB icon
Dean Martin – Entertainer
Dwight D. Eisenhower – 34th President
Elizabeth Taylor – Actress
Ernest Hemingway – Novelist
Evel Knievel – Stunt Performer
Franklin D. Roosevelt – 32nd President
George H.W. Bush – 41st President
George W. Bush – 43rd President
Gerald Ford – 38th President
Gil Hodges – MLB star
Grover Cleveland – 22nd and 24th President
Harry Houdini – Illusionist/Stunt Performer
Harry Truman – 33rd President
Herb Pennock – MLB star
Herbert Hoover – 31st President
Honus Wagner – MLB icon
Hugh Hefner – Publisher
Humphrey Bogart – Actor
J. Edgar Hoover – FBI Director
Jack Dempsey – Professional Boxer
Jackie Robinson – MLB icon
Jacqueline Kennedy Onassis – First Lady of the U.S.
James Buchanan – 15th President
James Gandolfini – Actor
James Monroe – 5th President
Jim Brown – Pro Football Hall of Famer
Jim Henson – Puppeteer
Jim Thorpe – Athletic icon
Jim Valvano – College Basketball Coach
Jimmie Foxx – MLB legend
Joe DiMaggio – MLB legend
Joey Ramone – Musician
John Belushi – Actor
John F. Kennedy – 35th President
Knute Rockne – Football Coach
Lauren Bacall – Actress
Leo Durocher – MLB Manager
Lou Gehrig – MLB icon
Lyndon B. Johnson – 36th President
Martin Van Buren – 8th President
Maurice Richard – Hockey Player
Mel Ott – MLB icon
Millard Fillmore – 13th President
Mother Teresa – Nun/Missionary
Nap Lajoie – MLB legend
Nelson Mandela – Political Leader
Orville Wright – Aviator
Roberto Clemente – MLB icon
Roger Maris – MLB legend
Rogers Hornsby – MLB icon
Ronald Reagan – 40th President
Sadaharu Oh – Japanese baseball icon
Sammy Davis Jr. – Entertainer
Satchel Paige – Pitcher
Spencer Tracy – Actor
Steve Irwin – Zookeeper
Ted Williams – MLB icon
Theodore Roosevelt – 26th President
Thomas Edison – Inventor
Thurman Munson – MLB legend
Tom Petty – Musician
Tris Speaker – MLB icon
William Henry Harrison – 9th President
William McKinley – 25th President
William Howard Taft – 27th President
Woodrow Wilson – 28th President
Follow Buzz on Twitter @BlowoutBuzz or send email to BlowoutBuzz@blowoutcards.com.