First Buzz: 2019 Topps Garbage Pail Kids We Hate the 1990s
This entry was posted on September 12, 2018 by BlowoutBuzz.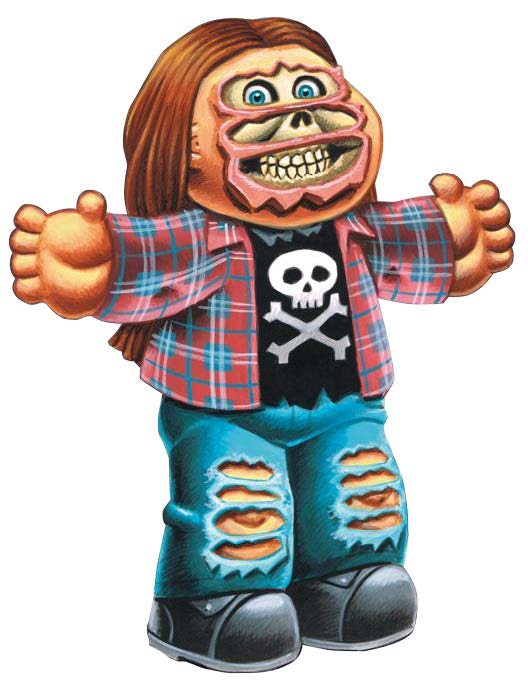 What: 2019 Topps Garbage Pail Kids We Hate the 1990s trading cards
Arrives: Jan. 16
Box basics: One hit per Hobby Collector box (eight boxes per case)
Order: Click here
What's buzz-worthy: The Garbage Pail Kids take on the 1990s with their satirical sights set on the decade's cartoons, toys, TV, films, video games, fashion and other iconic items of the times via a number of inserts and subsets -- a sequel to its takedown of the 1980s.
Keep reading for more as well as a full gallery of images.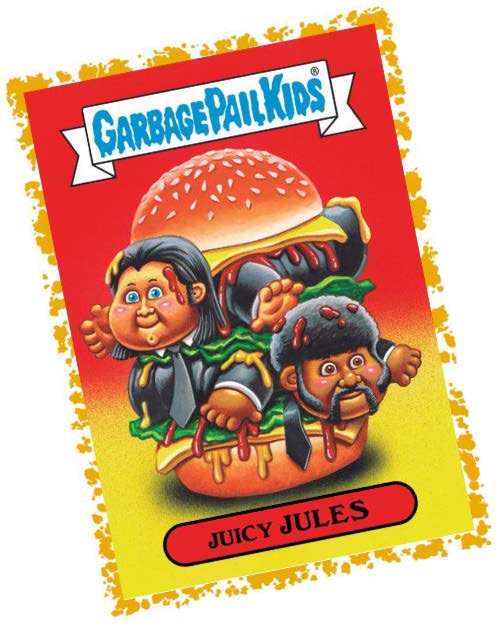 The Basics: Sketch cards, printing plates, patch cards and artist autographs will be among the hits found in Hobby Collector boxes. The sketches will be found in standard form as well as diecuts and double-panel panoramic versions. ... The basic set will consist of 200 stickers (100 images with A and B names) with five parallels per card -- Puke, Bruised, Spit (/99), Bloody Nose (/75) and Fool's Gold (/50). Insert stickers will include 1990s Wax Pack Parodies that mock memorable card wrappers but with a GPK twist as well as Classic '90s Stickers.
Follow Buzz on Twitter @BlowoutBuzz or send email to BlowoutBuzz@blowoutcards.com.