First Buzz: 2019 Topps Opening Day baseball cards
This entry was posted on October 11, 2018 by BlowoutBuzz.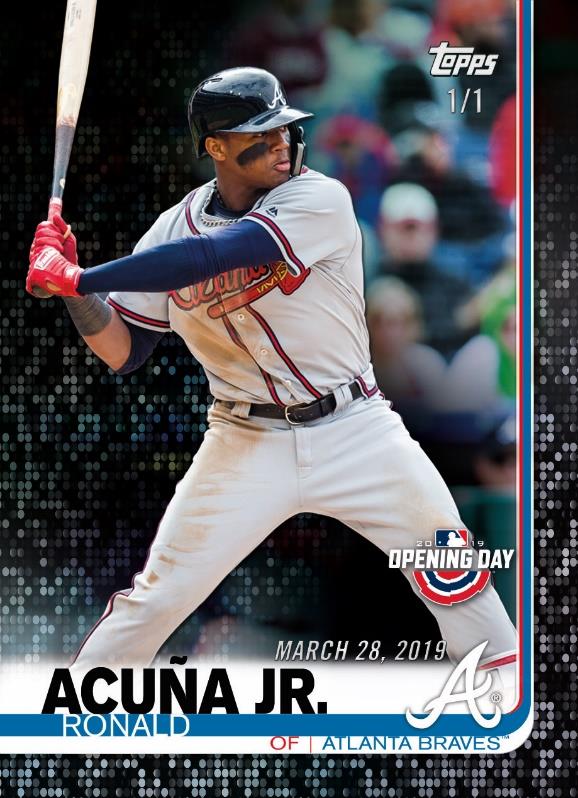 What: 2019 Topps Opening Day baseball cards
Arrives: March 13
Box basics: No hits guaranteed per 36-pack box (20 boxes per case)
Order: Click here
What's buzz-worthy: Opening Day returns for its 20th season with an insert in every pack, autographs and Relics in the mix -- and things even get a little dirty again, too.
Keep reading for more as well as a full gallery of images.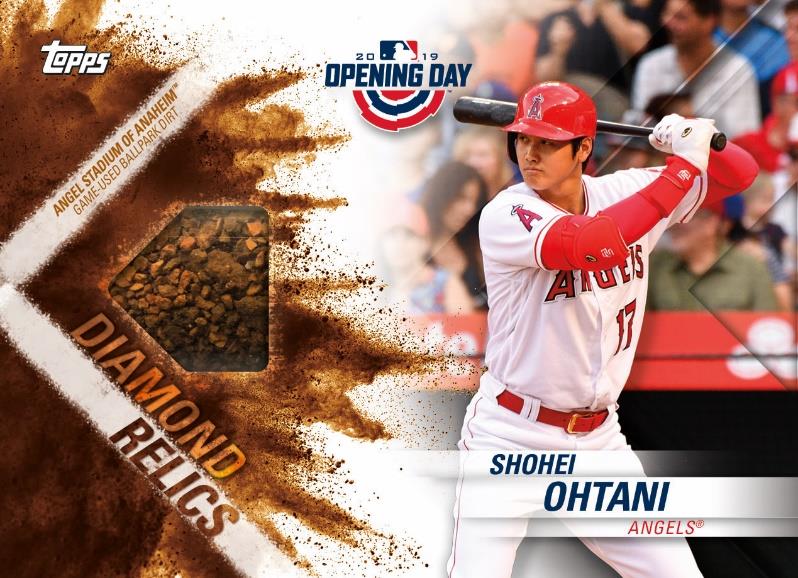 The Basics: The basic set will once again consist of 200 cards with a mix of Series 1 and Series 2 players. Each card will have three parallels -- Opening Day Edition (/2,019) and 1/1 Opening Day and printing plate parallels. ... Among the inserts will be 150 Years of Fun, Sock It To Me! (high socks), Rally Time!, Opening Day, Mascots, Team Traditions and Celebrations, Dugout Peeks and a selection of photo variation cards for 30 players. ... There will be autographs and Relics to be found here, too, with that lineup including Opening Day autos, new base card variation autos, mascot autographs, Opening Day Relics, mascot Relics and mascot auto Relics and new Diamond (dirt) Relics, which also will be found with autographs.
--
Follow Buzz on Twitter @BlowoutBuzz or send email to BlowoutBuzz@blowoutcards.com.