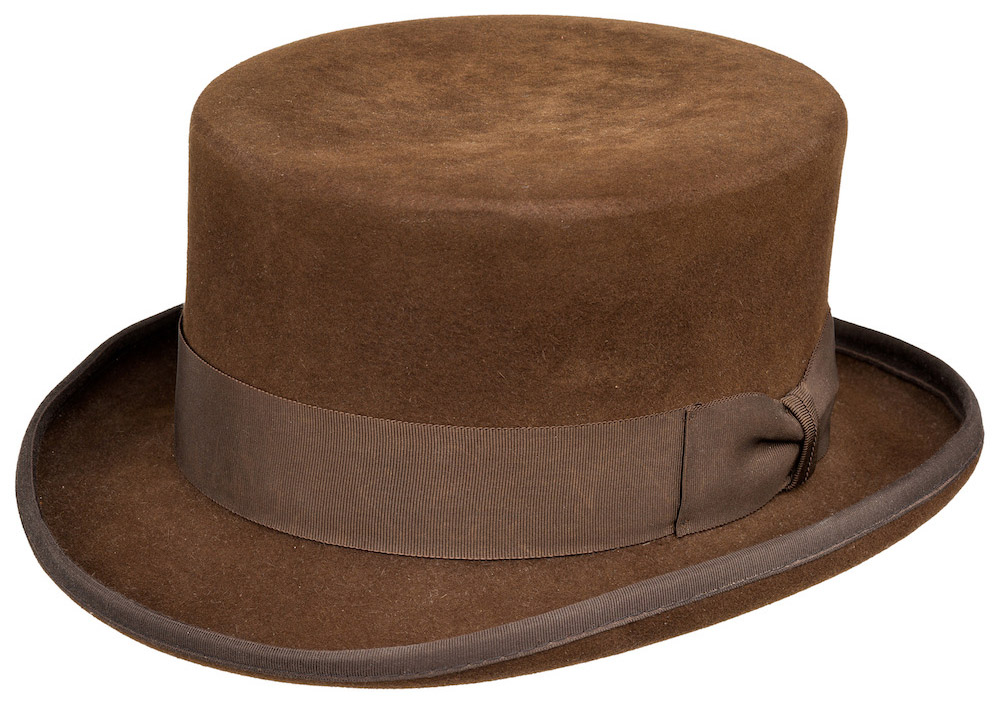 A few pieces from one of rock's biggest names is hitting the market via Heritage Auctions and one lot alone -- a guitar and an iconic top hat -- is expected to fetch six figures.
A 1965 Gibson SG Cherry guitar used on stage by Rock & Roll Hall of Famer Tom Petty and one of his hats from his time with The Traveling Wilburys -- a supergroup that also included Bob Dylan, George Harrison, Jeff Lynne and Roy Orbison -- are being sold together.
They're one of eight lots being sold by the Dallas-based auction house this month and the lot carries an opening bid of $150,000.

According to Heritage, this guitar was played on stage when Petty and The Heartbreakers were on Dylan's 1987 True Confessions Tour. It's signed and includes a photo of them -- Petty holding this guitar -- and it's inscribed "This was my SG on Dylan Tour '87 / Tom Petty" on the back.
The hat is billed as being worn in two Wilburys music videos -- "Handle With Care" and "End of the Line" -- and it's a custom-made piece from Baron California Hats that's signed on the inside. It also has a photo showing it in use as part of the auction. (The video still in the gallery is a Buzz addition and you can watch one of the videos below.)
Both pieces come from the collection of Norman Harris, who got them from Petty as part of a trade and that's detailed as part of the auction listing.
"Tom was after a guitar that was in my first book, which was a Rickenbacker Double Bound 360 12 String with F-Holes which is considered a Rose Morris guitar. ... The guitar appeared in my first book, Norman's Rare Guitars - 30 Years of Collecting Guitars. Tom did the forward to this book. When Tom saw the Rickenbacker in the book, he had asked me to sell him the guitar. I was not ready to sell it immediately but promised Tom that he would get the guitar. Tom would call every few months asking me to sell him the guitar. Finally I told Tom that I would trade him for some of his stage-played memorabilia.
"I had previously sold Tom the SG Standard and requested that that would be part of the trade. I knew that he played it on the Bob Dylan tour and thought this would be a good guitar to have back. The Rickenbacker was extremely rare and in near-mint condition. When Tom received the Rickenbacker, it became his favorite guitar. He used the guitar when he played at the Super Bowl. The guitar also had an original receipt from Hessey's Music in Liverpool. This is where The Beatles bought a lot of their original equipment. Because Tom was such a fan of The Beatles, this guitar really meant a lot to him.
"The top hat was a hat that he wore when touring with Bob Dylan in 1987-88. I asked Tom for clothes to make a package with the Gibson SG and Tom thought the hat was the most appropriate piece. ... I probably would never have sold them, but at 69 years old I feel it's time for somebody else to enjoy these great pieces of memorabilia."
A few other pieces from Petty, who died at age 66 last October, can also be found in the auction -- another guitar and four stage-worn jackets you can see in the gallery below. You can find more info on all of the auctions here.
Follow Buzz on Twitter @BlowoutBuzz or send email to BlowoutBuzz@blowoutcards.com.