Miguel Andújar's MLB debut jersey hits market via Steiner
This entry was posted on July 10, 2018 by BlowoutBuzz.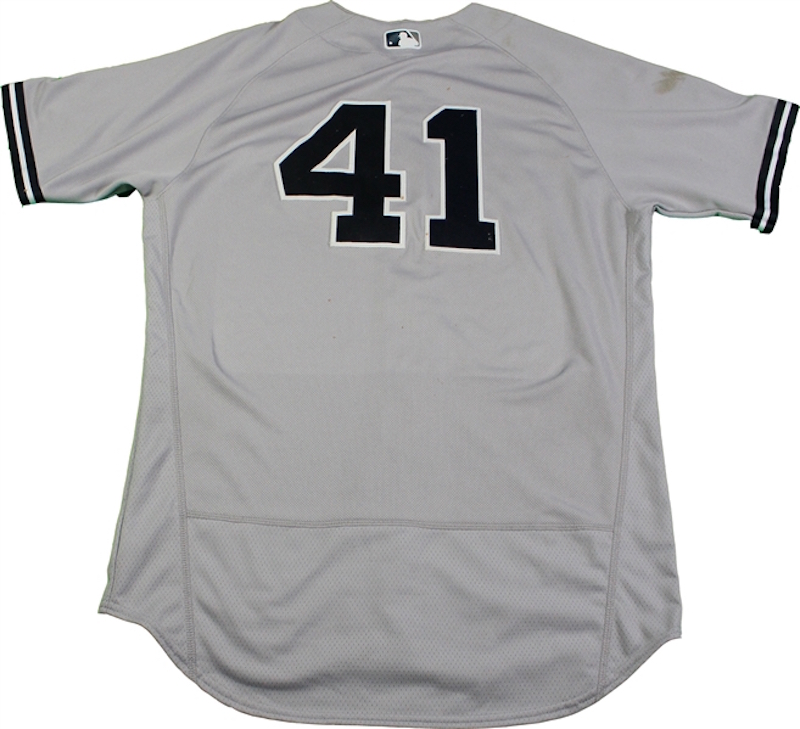 There aren't any pinstripes, but it's the first.
It's the New York Yankees jersey that Miguel Andújar wore for his MLB debut and it's on the market via Steiner Auctions for the next four days where it could command some serious cash.
So far?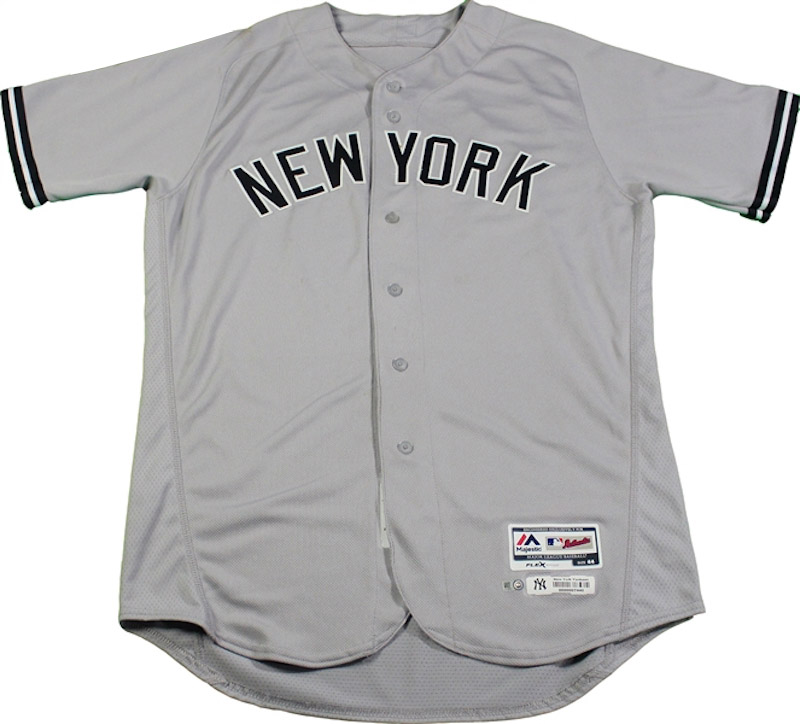 This one has just one bid in its first day on the auction block and sits at $3,025 (click here for the latest). There's a reserve in play, too, so there won't be any "steals" with this auction.
It was a solid day at the plate for his debut on June 28 against the White Sox last year as Andújar went 3-for-4 with four RBI and a walk, setting a team record for RBI in a first game. The jersey is relatively clean save for a pine tar stain on the right sleeve that can be matched to action photos from the game.
How much demand might there be for this MLB-authenticated and Steiner-authenticated piece? Last summer Aaron Judge's MLB debut jersey sold via Steiner for $160,644 (though that one was a home jersey) in the midst of his dominating campaign that ended with an MLB rookie record 52 home runs.
Andújar ended last season hitting .571 in just five games, but this year he's hitting .279 with 12 homers and 39 RBI in 83 games.
Follow Buzz on Twitter @BlowoutBuzz or send email to BlowoutBuzz@blowoutcards.com.