Panini Eminence establishes its superiority with soccer fans
This entry was posted on September 18, 2018 by BlowoutBuzz.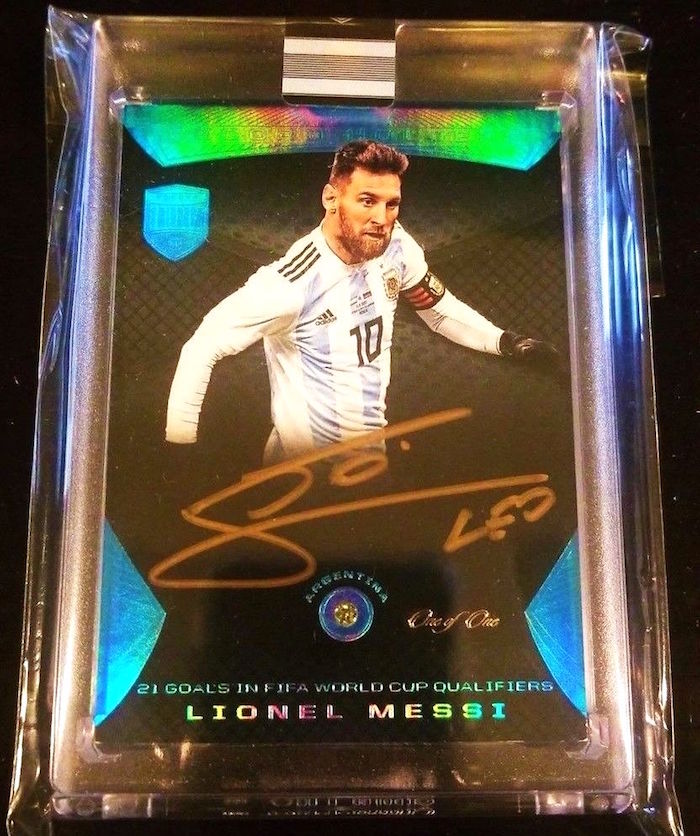 Soccer fans have a lot of stars from around the world to spend their hobby dollars on, but it seems more than a few of them have high-end rarities all in one place.
That's inside a box of the ultra-high-end 2018 Panini Eminence World Cup Soccer.
Those crafted wood boxes include at least 10 cards (nine autographs) but there also are Hot Boxes that include as many as 15 cards (one in four boxes). These scorchers have included gems like the Lionel Messi 1/1 diamond autograph you see above. Earlier this month, that card collected 38 bids on eBay and sold for $4,450.
And it's not alone ... nor is it the highest sale in recent weeks.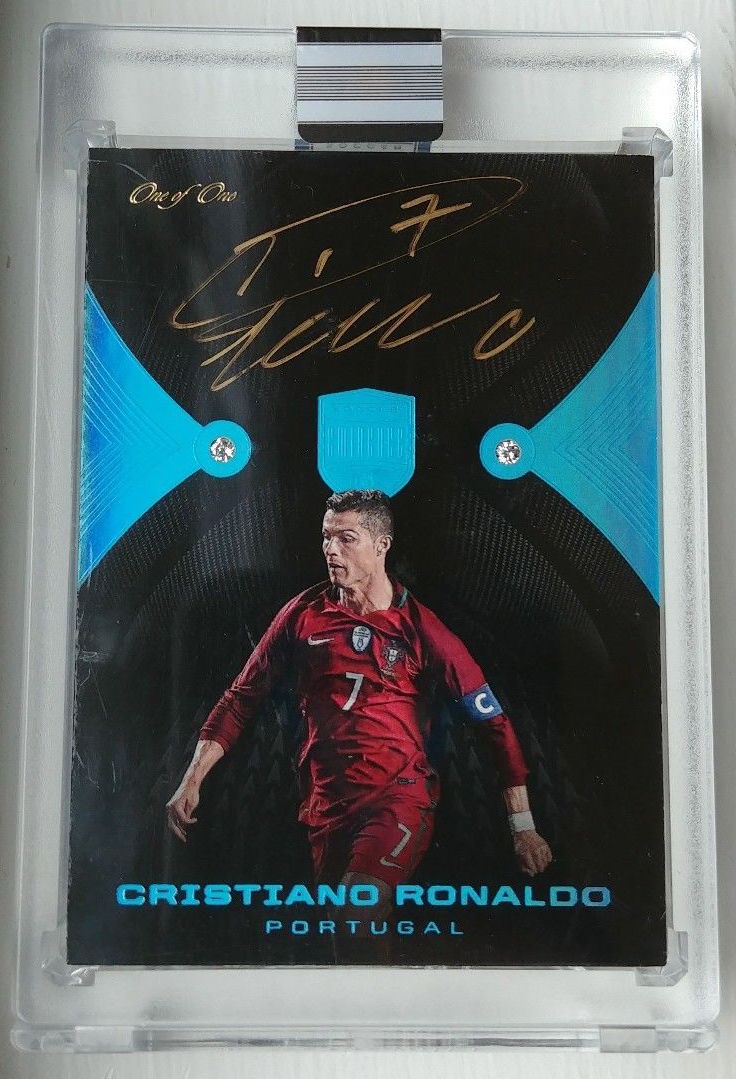 This Cristiano Ronaldo dual-diamond 1/1 auto? It almost paid for an entire box at $6,000, while a standard 1/1 auto of his went for $4,500. A Christian Pulisic 1/1 patch auto? A mere $5,000 -- and a non-patch like it commanded $3,000. A Miroslav Klose 1/1 cleat card auto? A $4,000 card. A 1/1 Diego Maradona autograph from this one? Just $2,800. A Luis Suarez 1/1 patch auto? A cool $2,500. Eric Cantana? That's a $2,200 1/1 auto. It's not just about 1/1 cards, either, as a Cristiano Ronaldo autographed cleat card -- one of 10 made -- went for $2,000, while a diamond auto of Brazil's Ronaldo (also /10) also commanded that much. (His 1/1 standard auto? It went fro $3,650.)
These cards have been found in boxes with at least nine other cards -- and some had more if they were hot -- meanwhile, these players aren't impossible to land, either, as every box is built to include at least one autograph from three groups. They are:
-- Group A: Lionel Messi, Cristiano Ronaldo, Ronaldo (Brazil)
-- Group B: Neymar Jr., Pelé, Ronaldinho, Diego Maradona, Roberto Baggio
-- Group C: Christian Pulisic, Javier Hernandez, Philippe Coutinho, Eric Cantona, Gabriel Batistuta, Zico
Player and team spots in group breaks of this one also are commanding big money as seen among eBay completed auctions with some commanding upwards of $800. A look at completed auctions also shows nearly 200 sales of more than $700 per card and roughly 20 at $1,000 or more.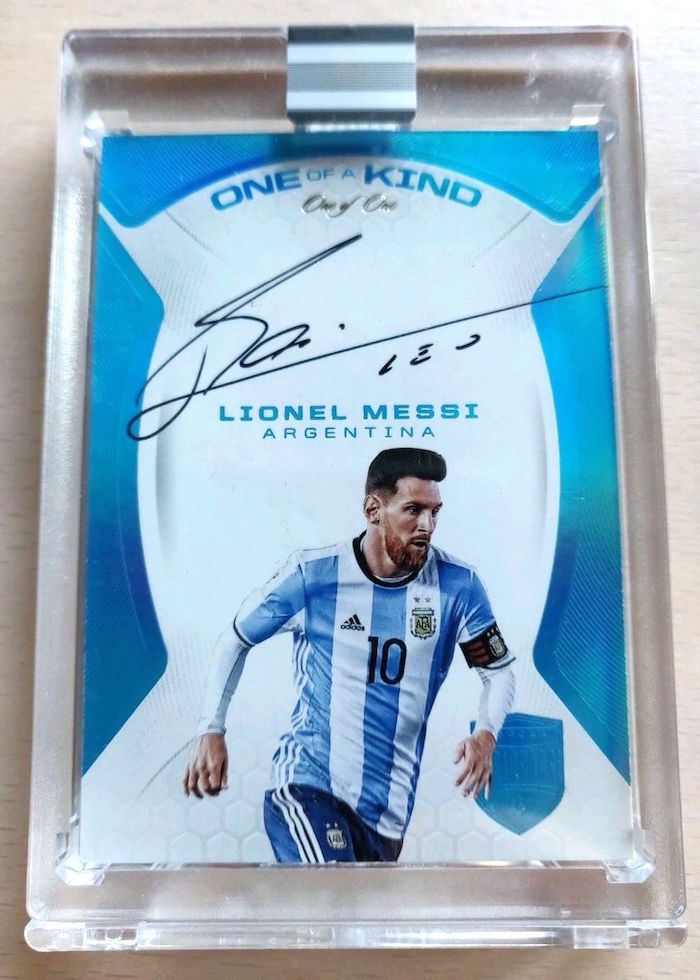 Then, of course, there are the active auctions where prices trend higher -- new car territory in some instances. They're as high as $18,500 for the Messi auto you see above and the strength of these prices are all while boxes can still be found.
What might happen for the singles market when the boxes are simply gone?
Follow Buzz on Twitter @BlowoutBuzz or send email to BlowoutBuzz@blowoutcards.com.