Panini readies 2018 NBA Player of the Day shop promo set
This entry was posted on February 26, 2018 by BlowoutBuzz.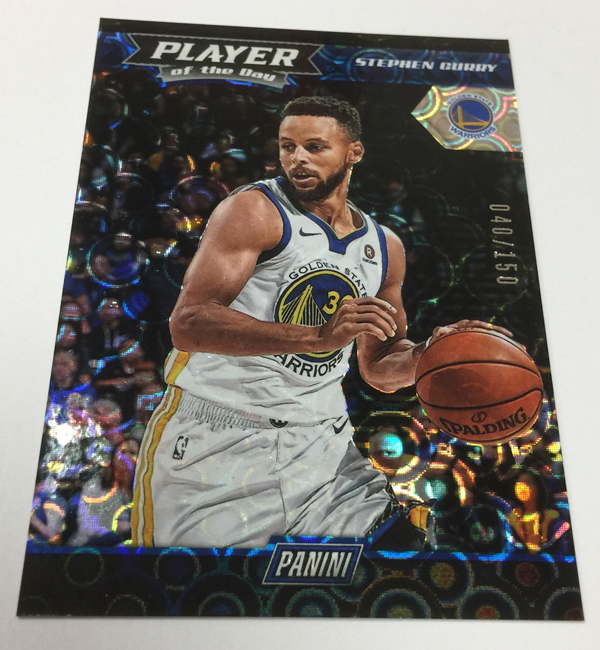 This year's Panini NBA Player of the Day program tips off tomorrow with bonus packs and other bonuses ready for collectors who pick up cards at participating hobby shops.
In its fourth year, the program will include more than 50,000 prizes and autographed cards with its biggest draw a chance to have an NBA player visit the winner and a hobby shop next year. The program runs through April 15.
"The Player of the Day promotion helps hobby shops sell more trading cards while rewarding collectors who purchase Panini products," said Jason Howarth, VP of marketing for Panini America. "We are thrilled to support hobby shops selling our NBA trading cards by expanding this proven promotion to even more hobby shops. Over the past two years, we've given collectors the chance to meet NBA stars, future stars and legends."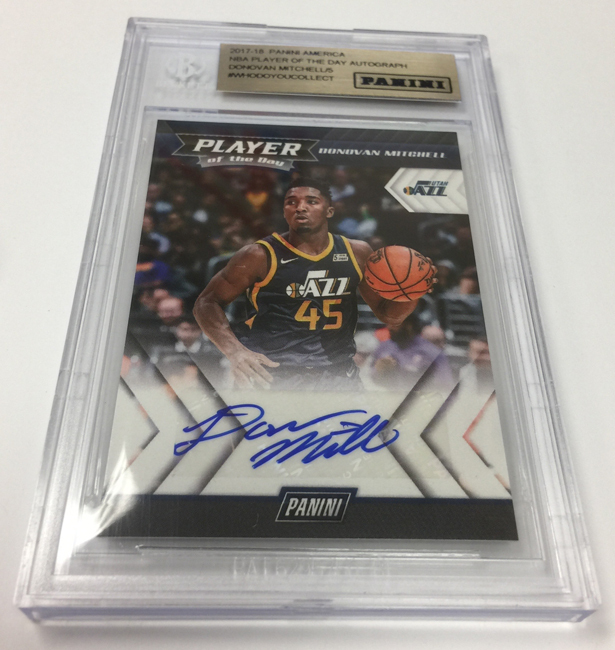 Each day, a player on the program's poster is noted as the Player of the Day and when a collector purchases a pack of Panini cards and finds that player or a noted Wild Card, they'll win a prize. Shops will have weekly prize drawings among those winners and each also will select a grand prize and have that winner entered into the national contest.
Participating shops receive posters, bags, promo packs, an autograph, NBA sticker books, shirts, hats and UltraPro card holders. Among the autographs possible in this one are Donovan Mitchell, Dennis Smith Jr., De'Aaron Fox, Markelle Fultz, John Collins, Jayson Tatum, Zach LaVine and Andre Drummond to name a few.
You can see a sampling of the set in the gallery below. More info can be found at PaniniPOD.com.
Follow Buzz on Twitter @BlowoutBuzz or send email to BlowoutBuzz@blowoutcards.com.