Panini readies promo packs for NASCAR fans at National
This entry was posted on July 29, 2018 by BlowoutBuzz.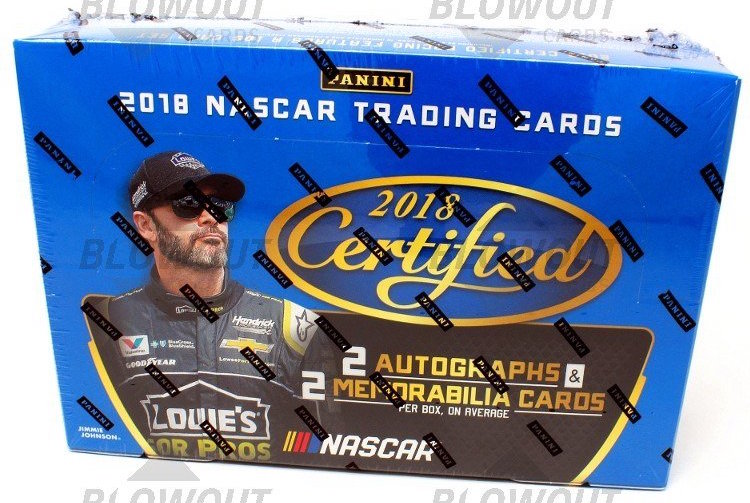 NASCAR fans at this year's National Sports Collectors Convention have a reason to dig into new boxes of 2018 Panini Certified racing cards at the show.
Panini America revealed on Sunday that it has readied a special National racing promo pack that they'll get for each box of Certified they open at the company's booth during the show that's set for Aug. 1-5 in Cleveland.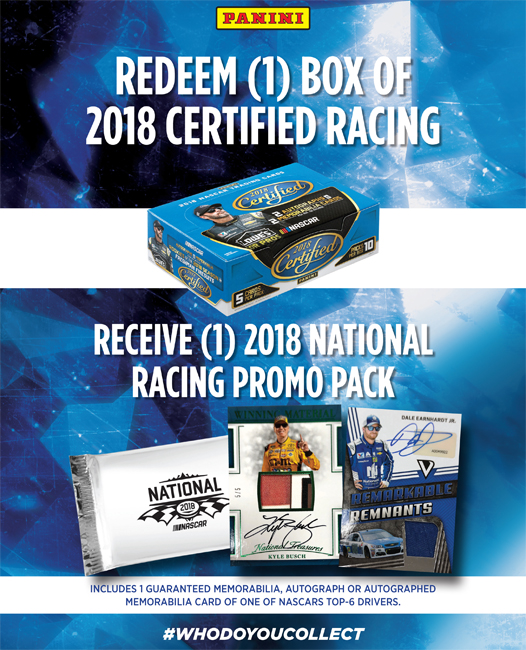 Every promo pack will guarantee an autograph or memorabilia card from one of NASCAR's top drivers -- a lineup that includes Tony Stewart, Jimmie Johnson, Kevin Harvick, Dale Earnhardt Jr., Chase Elliott, Kasey Kahne, Danica Patrick and Kyle Busch based on the teaser gallery below.
Follow Buzz on Twitter @BlowoutBuzz or send email to BlowoutBuzz@blowoutcards.com.