PSA readies custom cards, big contests for The National
This entry was posted on July 9, 2018 by BlowoutBuzz.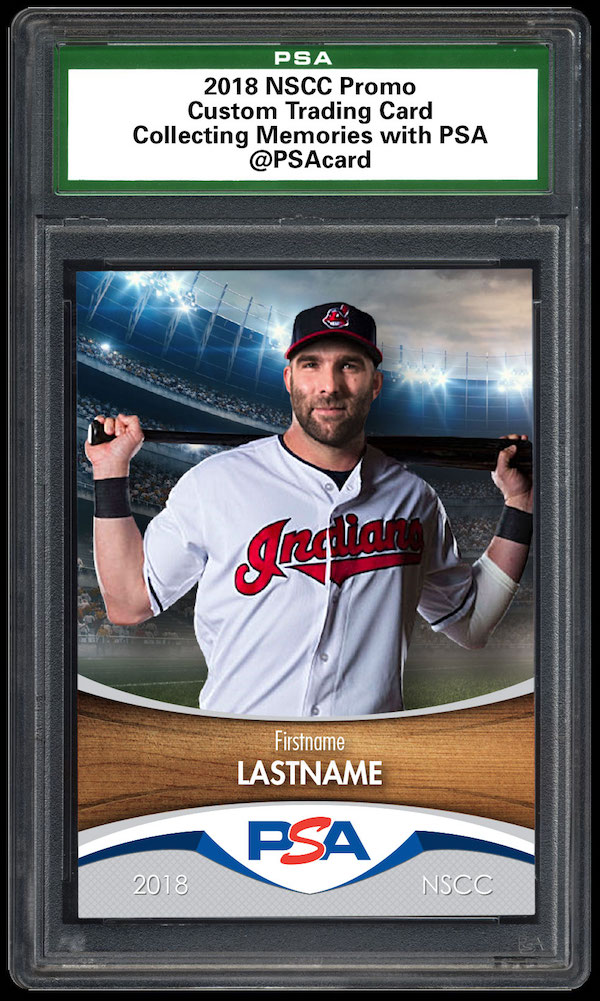 Professional Sports Authenticator will have a number of things for fans to check out at this year's National Sports Collectors Convention that's set for Aug. 1-5 in Cleveland.
The leading authentication and grading company will have custom cards for fans who opt to get in on those at the show as well as contests for three notable Cleveland items that can be entered both at the show and online right now. The custom card options include Cleveland Indians and Cavaliers gear.
"Last year's custom encapsulated card option was such a big success in Chicago that we are excited to bring the experience to collectors and sports fans in Cleveland, too," said PSA Vice President Steve Sloan. "What better way to preserve your memory of being at the show than with a custom trading card from PSA?"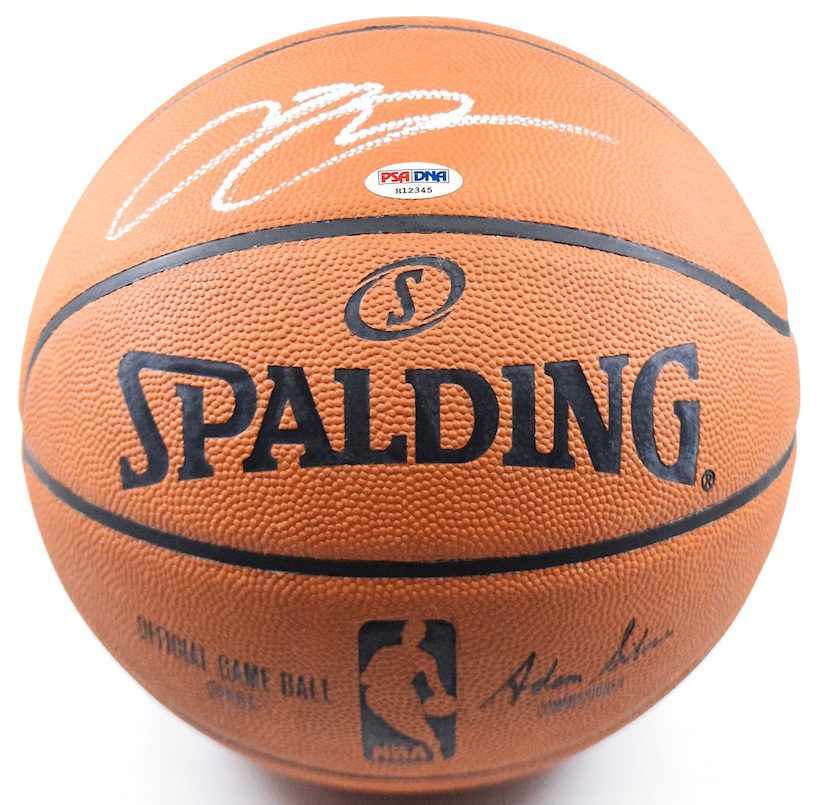 Being given away on Aug. 2 will be a PSA 8 1949 Bowman Bob Feller ($500), on Aug. 3 a PSA-authenticated LeBron James signed UDA basketball ($2,000) and on Aug. 4 a PSA 7 1958 Topps Jim Brown Rookie Card ($4,000). Collectors can enter at the company's booth or at www.PSAcard.com/National now. Winners will be announced at the show at 4 p.m. each day.
The company also will have a number of services at the show at the IX Center.The PSA booth (#169) will be doing authentication, grading and encapsulation for all items except tickets and packs. It also will have an "Express Line" at the show for those who submit info online before arriving at the booth. There will be exclusive giveaways of PSA hats and PSA card mats, while PSA/DNA will also be offering show-signed items authentication for $10. More info can be found at www.PSAcard.com/National.
Also planned is a signing for the new book An All-Star's Cardboard Memories with former Boston Red Sox All-Star Rico Petrocelli. He will be on hand along with the book's editors, Tom and Ellen Zappala, to sign copies of the book, which will be free to anyone who purchases a Gold or Platinum PSA Collectors Club membership.
Follow Buzz on Twitter @BlowoutBuzz or send email to BlowoutBuzz@blowoutcards.com.