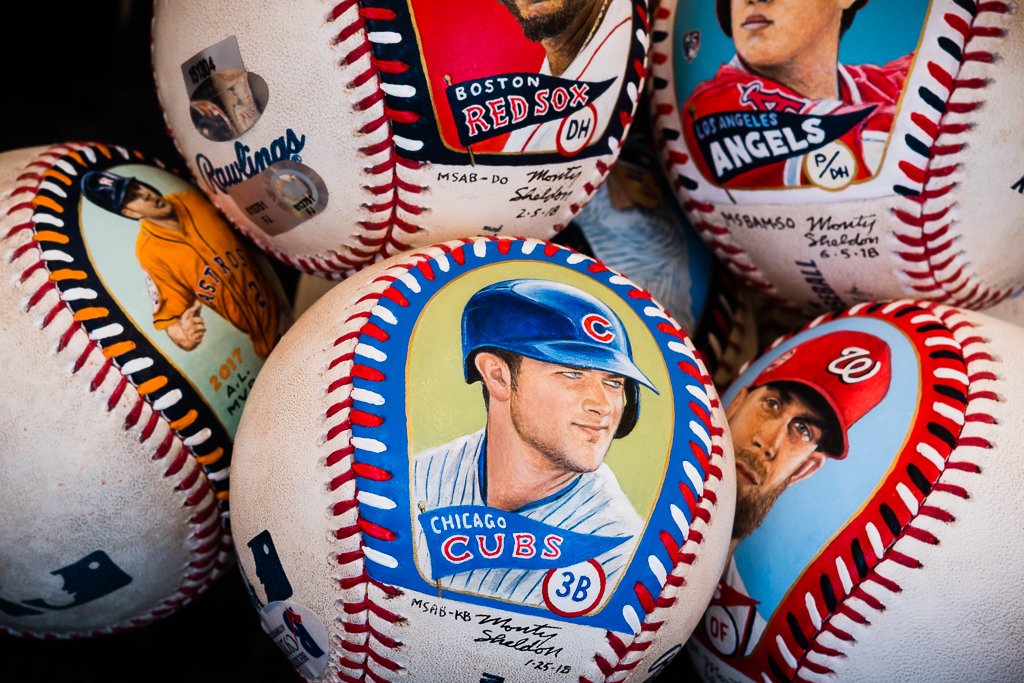 Veteran artist Monty Sheldon's Artballs are coming to collectors in a new way beginning on Black Friday.
That's the day when just 15 boxes of Piece of the Game Baseball Authenticated Masterpieces arrive with each of them containing 10 blind-wrapped autographed game-used baseballs adorned with his colorful artwork inside.
They're all one-of-a-kind paintings on MLB Authenticated signed and game-used baseballs except for one which will be a ball signed by Babe Ruth on its sweet spot.