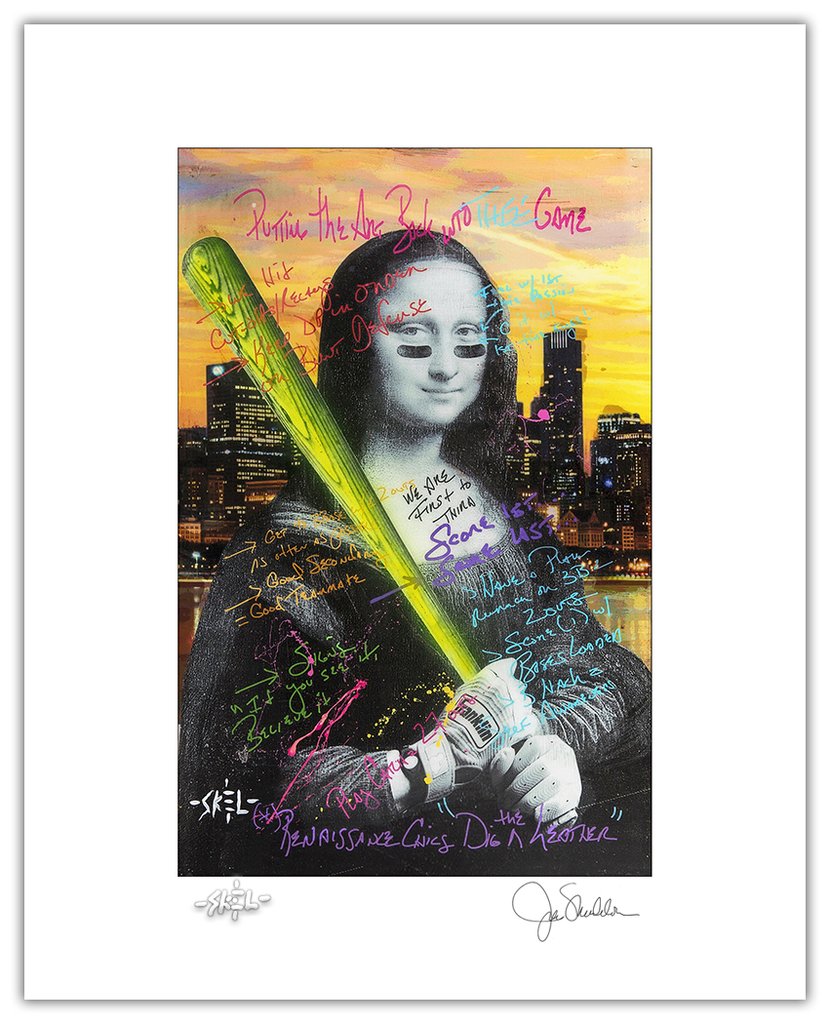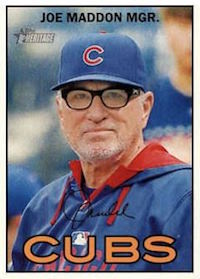 Joe Maddon has spent decades in the game and he's got a few different ways of looking at it -- and you can put six of them on your wall.
It's also a way to get an autograph of the Chicago Cubs' World Series-winning manager who has never sat down with a card company for a certified signature on a card despite a 15-year career as boss atop plenty more time as a coach and minor-leaguer. It's that time that helped bring some of these concepts to life.
"I've been wanting to do this for years" reads on essay on the Maddon Art website. "I've always enjoyed art, we all do. I'm not saying I'm an artist by any means, but I've always enjoyed the concepts. I believe baseball is a very artistic game and that major league players are artists, just like athletes from all of the other professional sports. For some time, I have tried to coerce Major League Baseball to utilize 'Put the Art Back in Thee Game' as a marketing campaign. I was unable to get anyone to bite, so I did it myself."