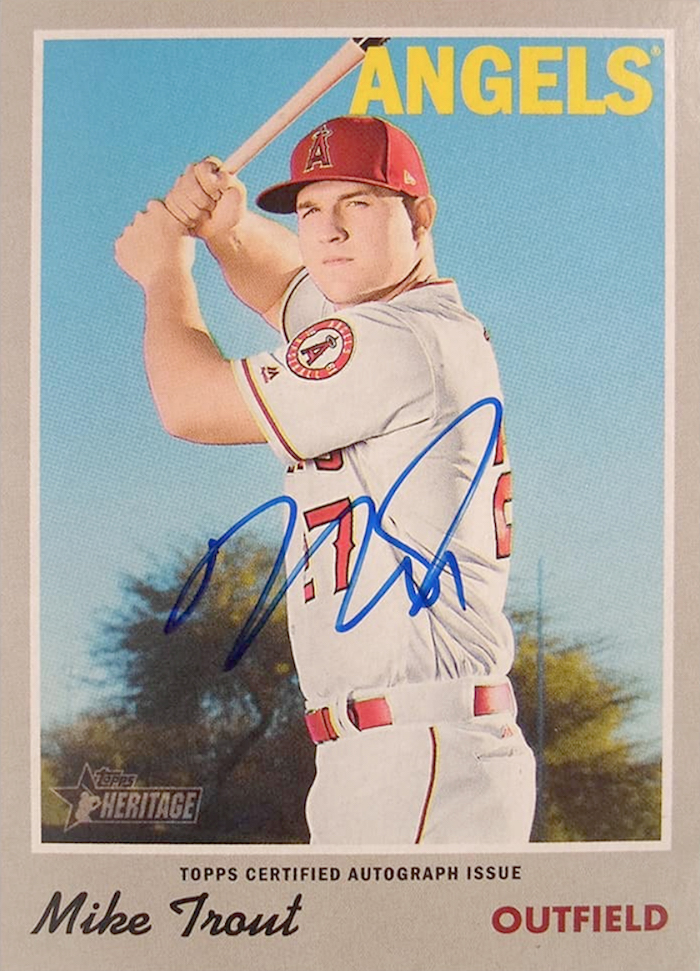 What: 2019 Topps Heritage baseball cards
Arrives: Feb. 27
Box basics: One autograph or Relic per 24-pack box (12 boxes per case)
Checklist: Click here
Order: Click here (when live)
What's buzz-worthy: Welcome to a new decade. Collectors can turn back the clock to 1970 once again with the arrival of Heritage, which is a line that has taken us year by year through the past Topps designs -- but with new players -- leading to this set in its journey that began back in 2001.
Keep reading for more as well as a full gallery of images.