Frank Ntlikina
Do you like Buzz Breaks? Today's your day then as we launch 12 in 12 -- a series of a dozen breaks of past wax boxes and wax packs in a dozen hours. We'll post one every hour on the hour all day long today ... this is our finale for today.


The box: 2017-18 Donruss NBA blaster
The cost: BlowoutCards.com (for this one in a few formats)


What's inside this one? Keep reading ...

This entry was posted in Basketball, Buzz 8 in 8 and tagged Andrew Wiggins, Anthony Davis, D'Angelo Russell, David Robinson, Karl-Anthony Towns, Kevin Durant, Kyrie Irving, NBA, Panini America, Stephen Curry, Allen Iverson, Blake Griffin, Chris Paul, Devin Booker, Dirk Nowitzki, Giannis Antetokounmpo, Jaylen Brown, Reggie Jackson, 2017-18 Donruss, Jayson Tatum, Jonathan Isaac, Lonzo Ball, Markelle Fultz, Tyler Dorsey, Damyean Dotson, Dave Bing, Dennis Smith Jr., Dillon Brooks, Dwayne Bacon, Frank Ntlikina, George Gervin, George Hill, Guerschon Yabusele, Jawun Evans, Josh Jackson, Justin Jackson, Shareef Abdur-Rahim, Sindarius Thornwell. Ivan Rabb, Wayne Selden Jr., Zhou Qi on December 6, 2017 by BlowoutBuzz.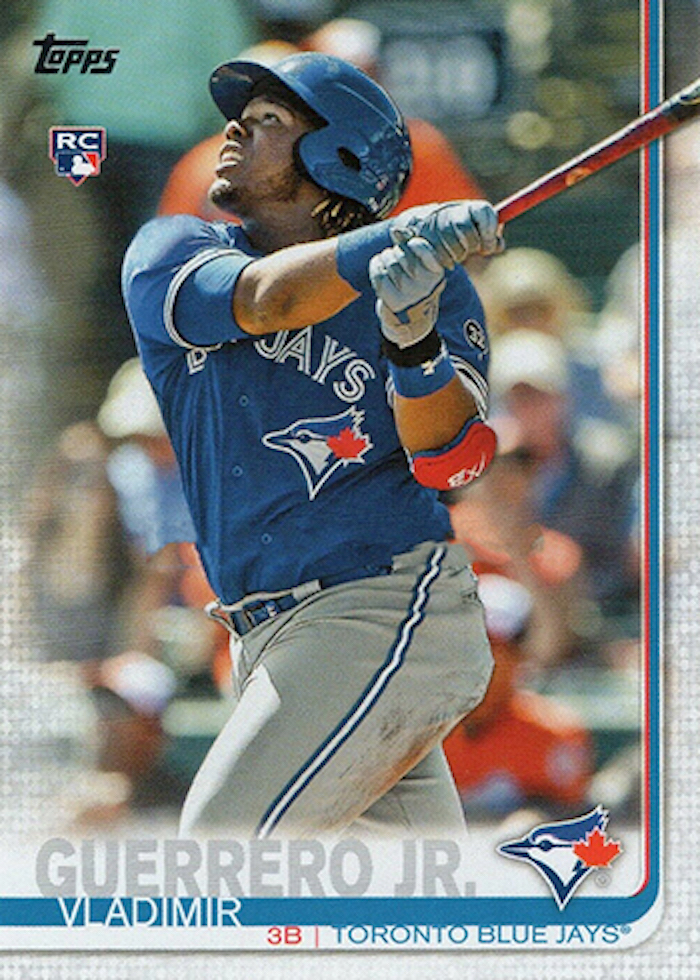 Click above to see all of the
2019 Topps Series 2
SPs spotted so far.
--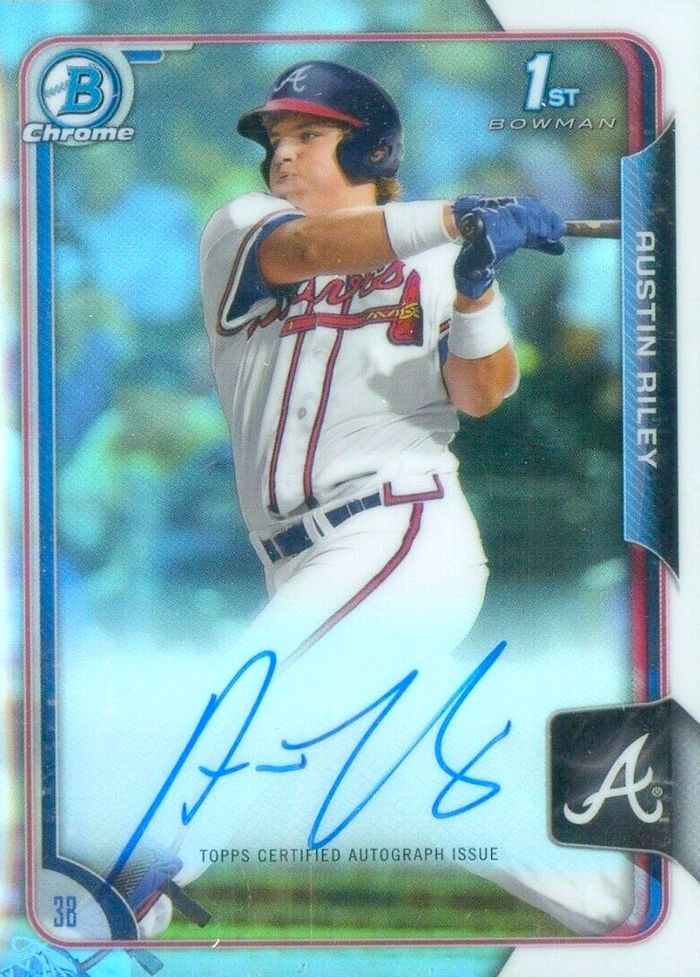 Braves rookie
Austin Riley
just keeps on hitting -- get basics on his baseball cards (click above).
--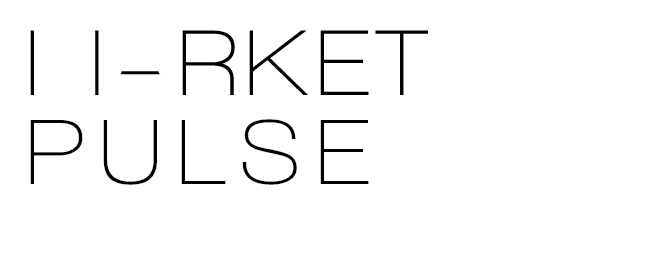 This week's top trending products
1. 2019 Topps Series 2 MLB Jumbo
2. 2019 Topps Series 2 MLB Hobby
3. 2018-19 Panini Noir NBA
4. 2019 Topps Finest MLB
5. 2019 Bowman MLB Mega Box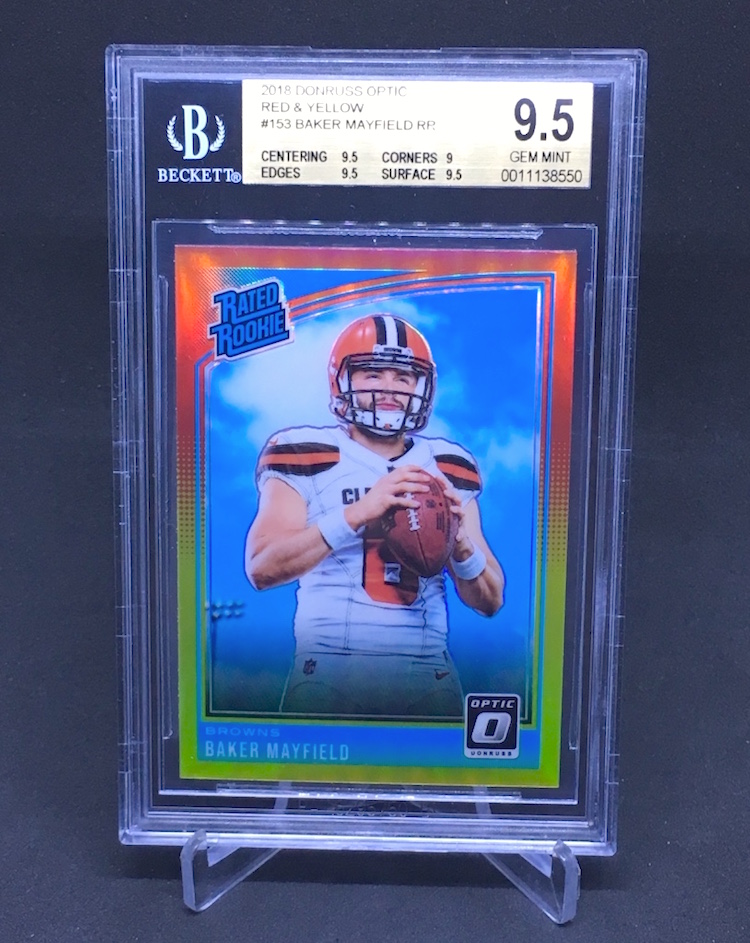 Among the monthly features here on The Buzz is 
Making The Grade.
See what Buzz graded or picked up in a slab at the link above.

We want your
Panini Rewards
points. Get the details above.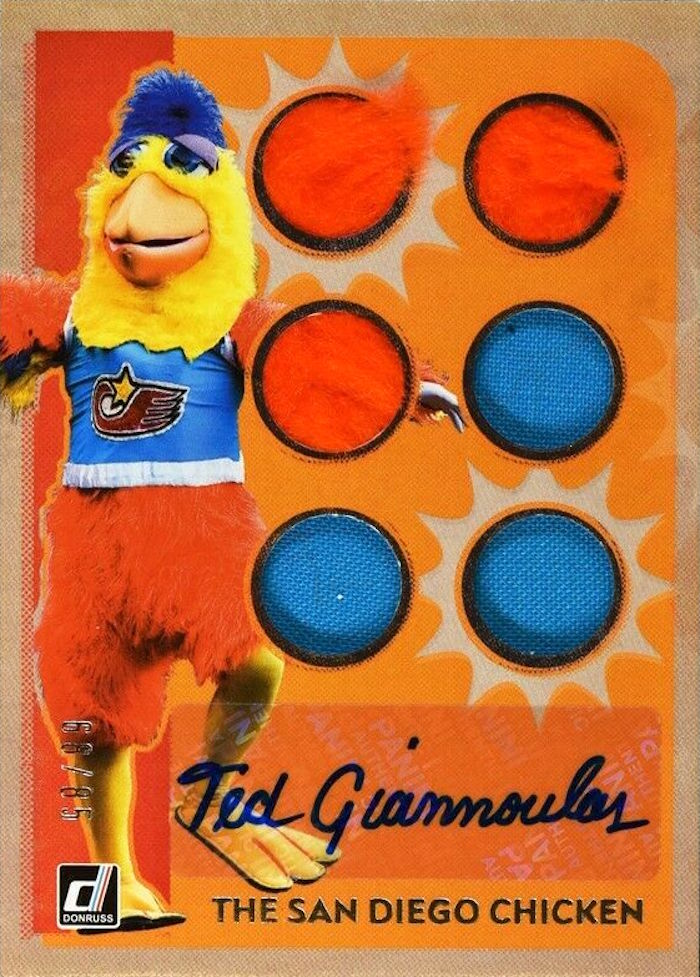 A new section on The Buzz is
Pick Six
where Buzz spotlights six cards from a new or recent release.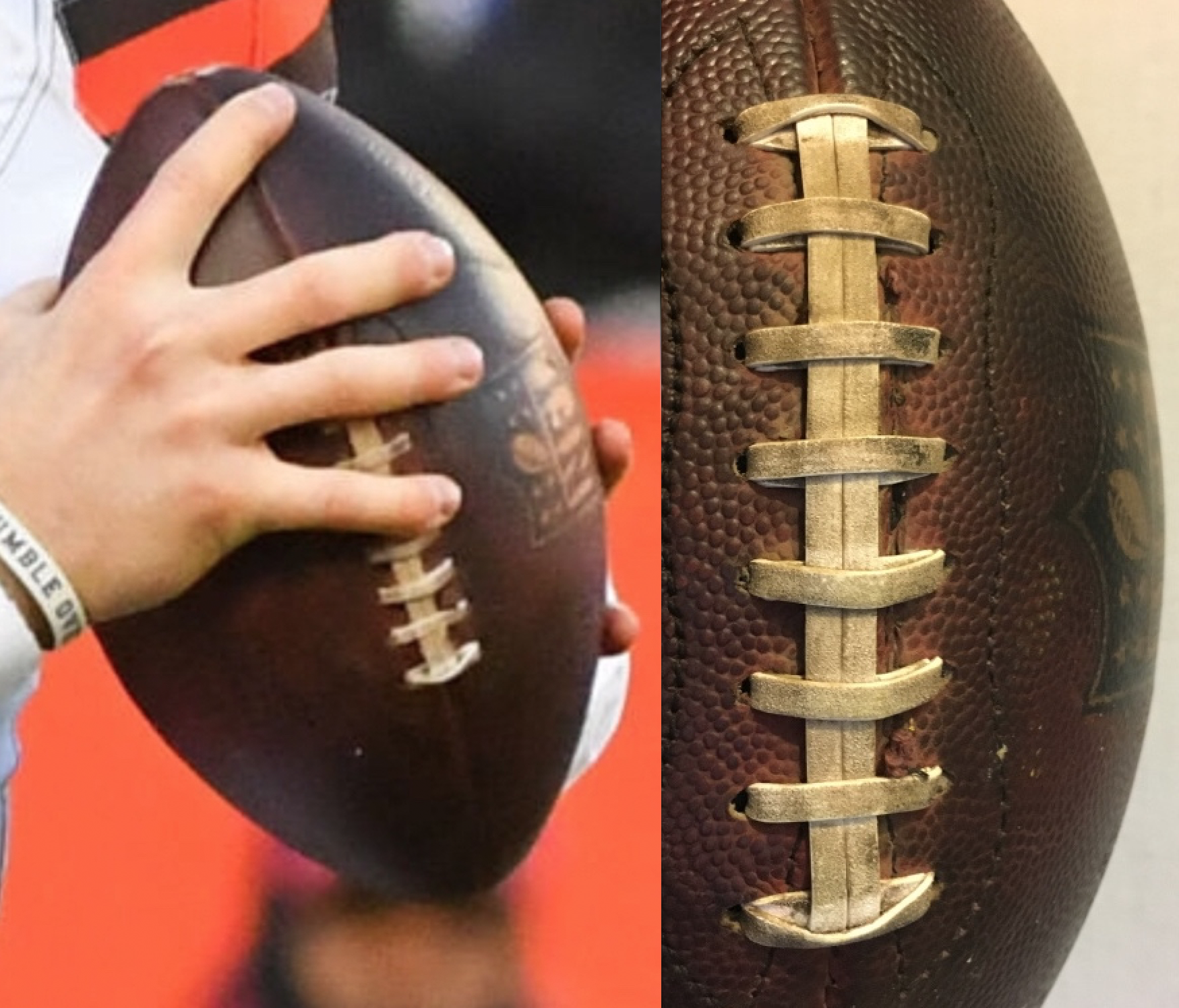 Collecting Game-used
is an occasional feature where Buzz talks about memorabilia ... check it out.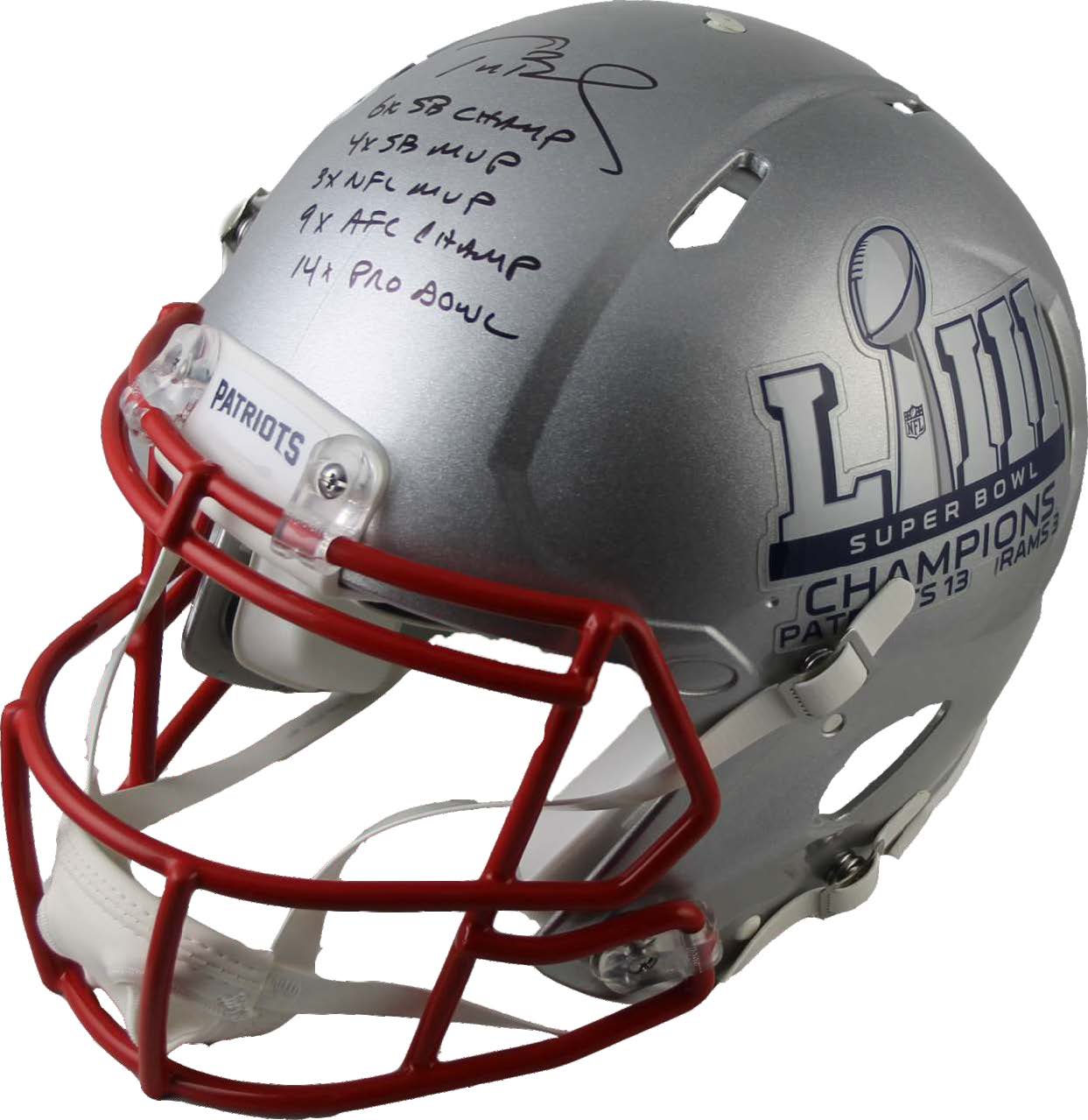 Check out all of our
First Buzz previews
(sports and non-sports)
by clicking above.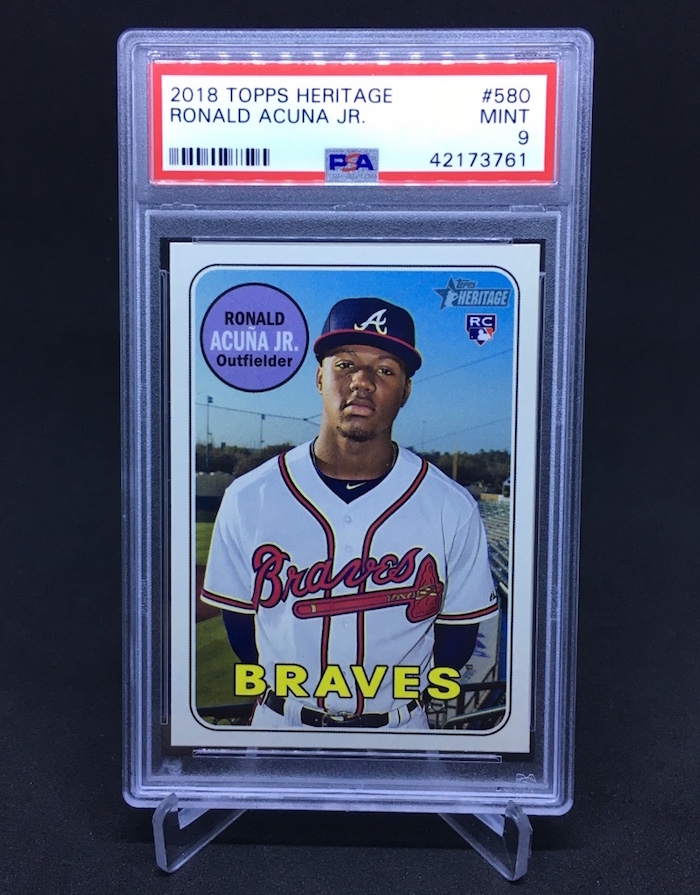 Buzz Buys
is a new feature where Buzz shows off a few new additions and explains why he likes them.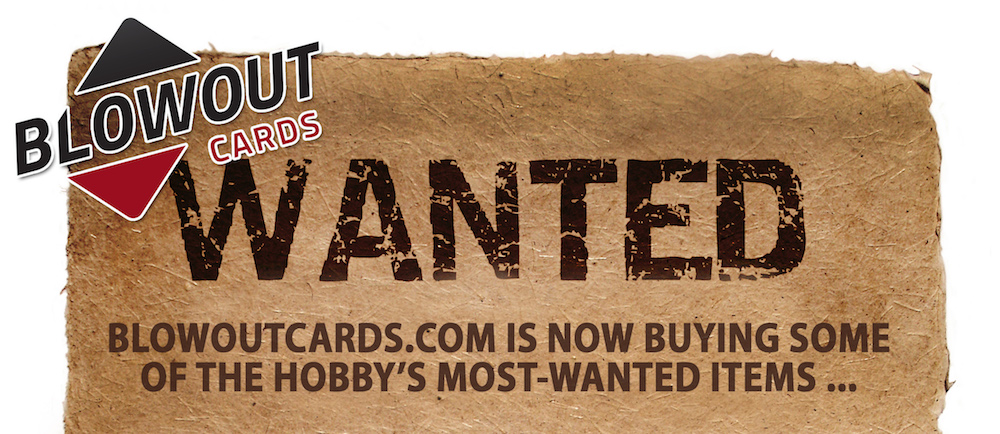 We're offering big rewards for hobby gems with
Blowout's Most Wanted
.

Follow
Buzz on Twitter
for a lot more collecting chatter.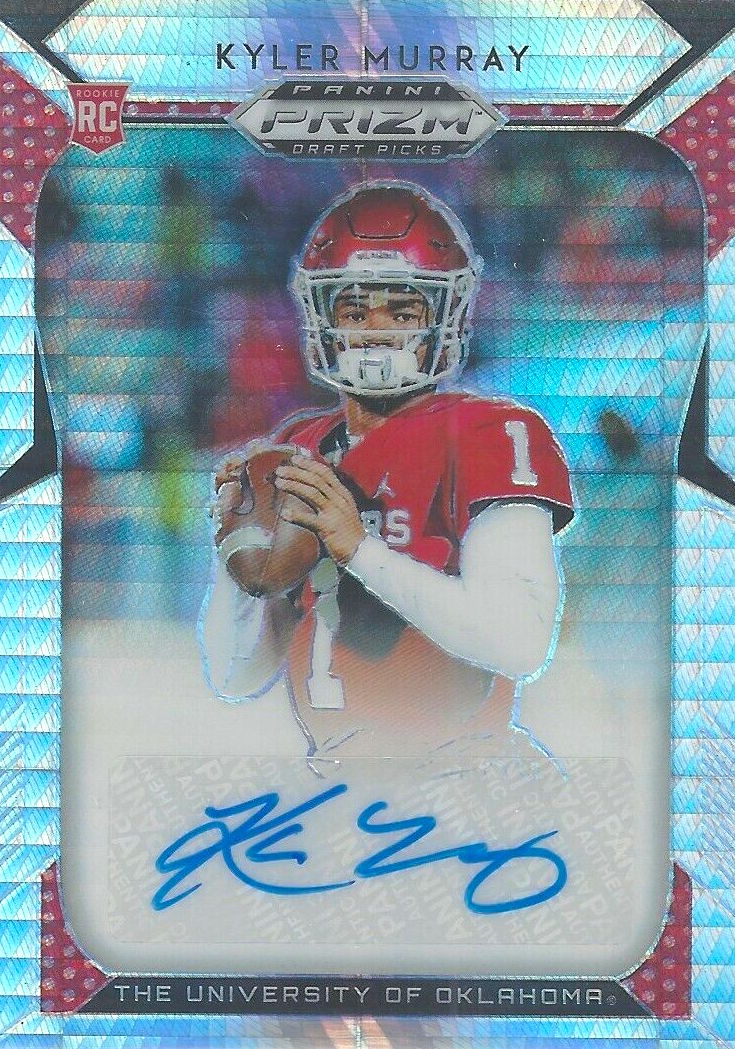 Click above to see all
new football items
here on The Buzz.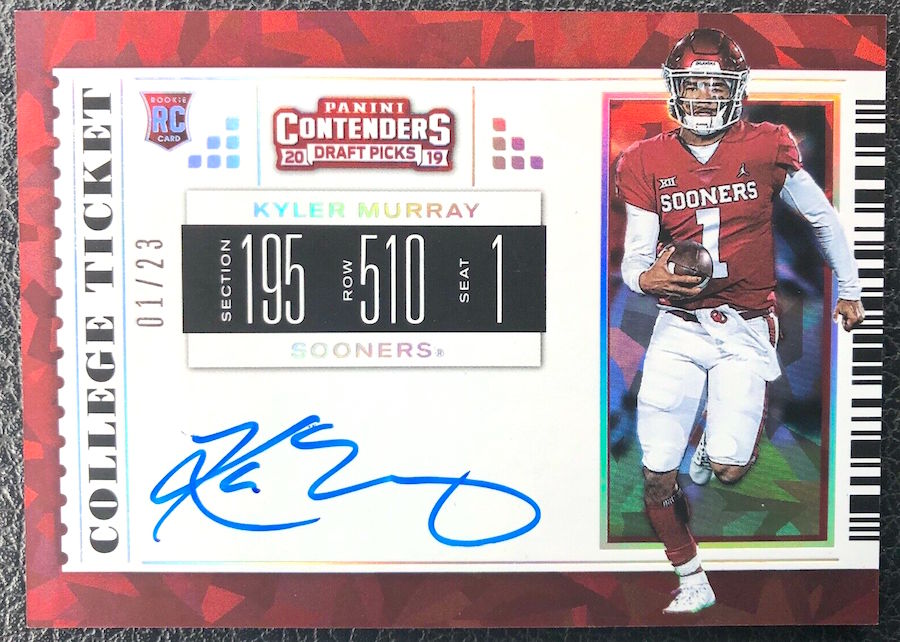 Click above to find 
eBay Buzz
where we spotlight big and interesting items every week.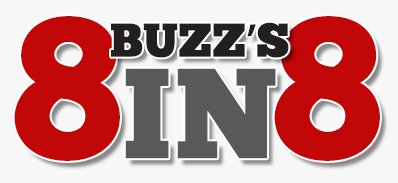 Like pack and box breaks? Check out our
#Buzz8in8
marathons each month.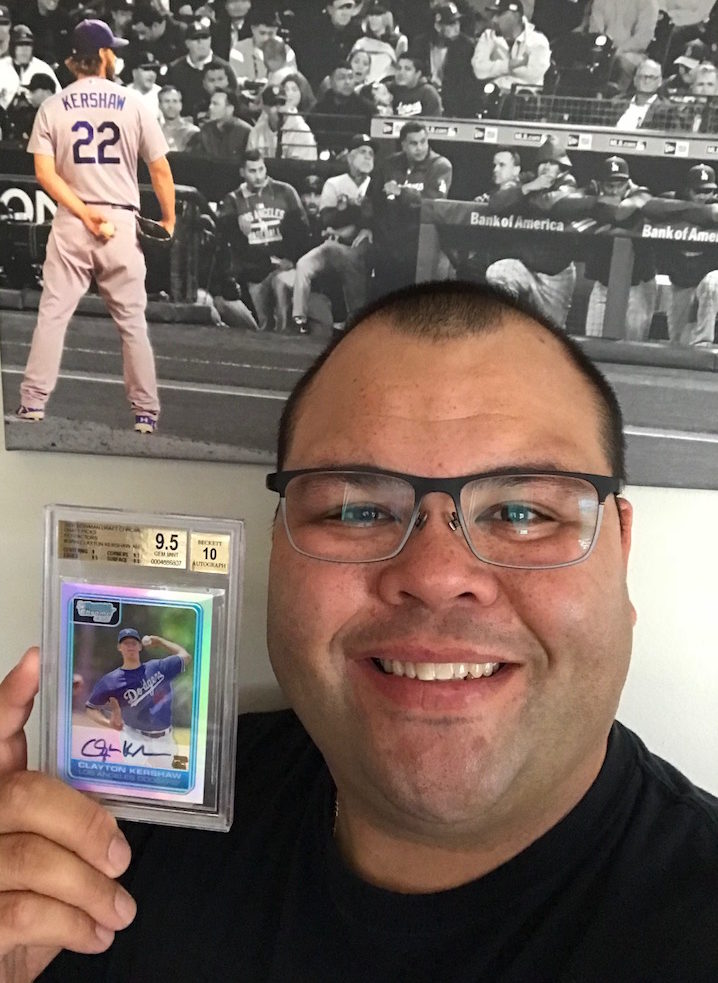 Among the features here on The Buzz is
Playing Favorites.
Can you pick just one card or item from your collection as the best?
Is your redemption card now live? Check the updated
Redemption Roundup
by clicking above.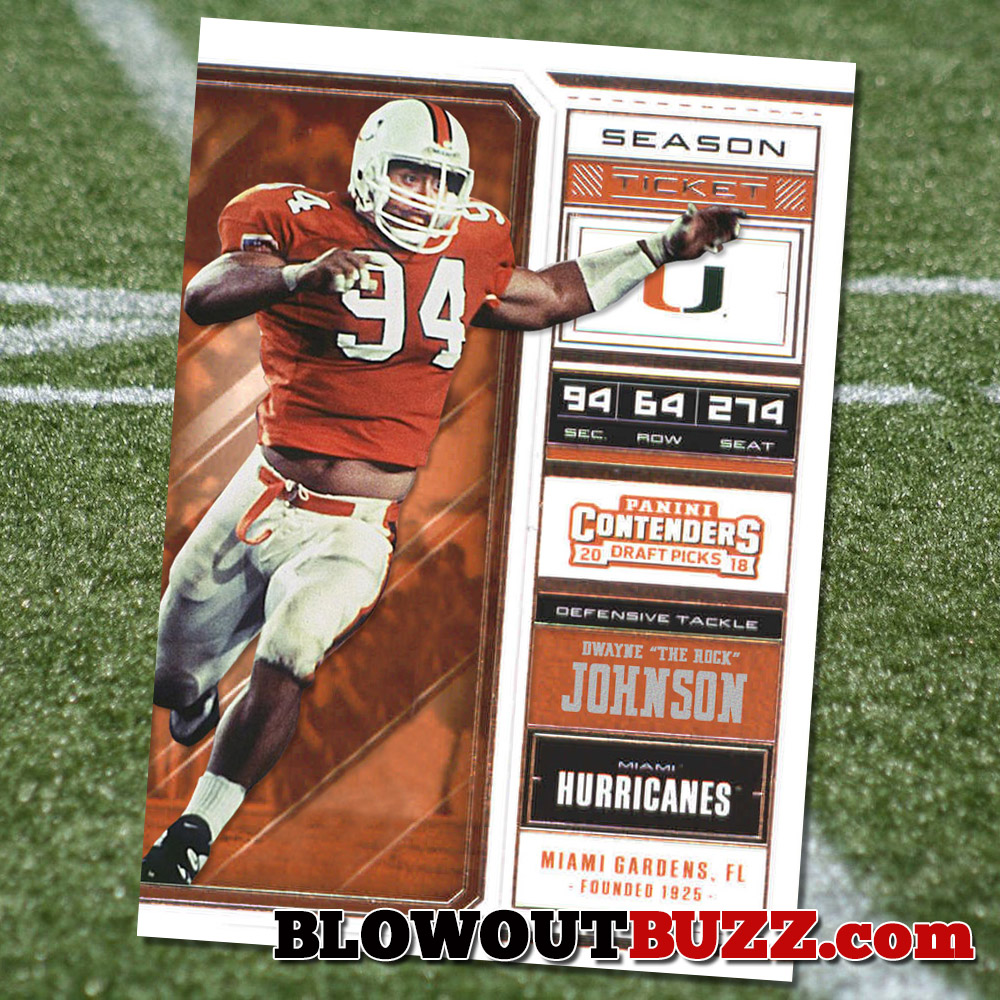 What If
...
The Rock
had new Miami football cards from Panini?
Want a deeper dive into someone's collection? Check out our past
Buzz Collector Profiles.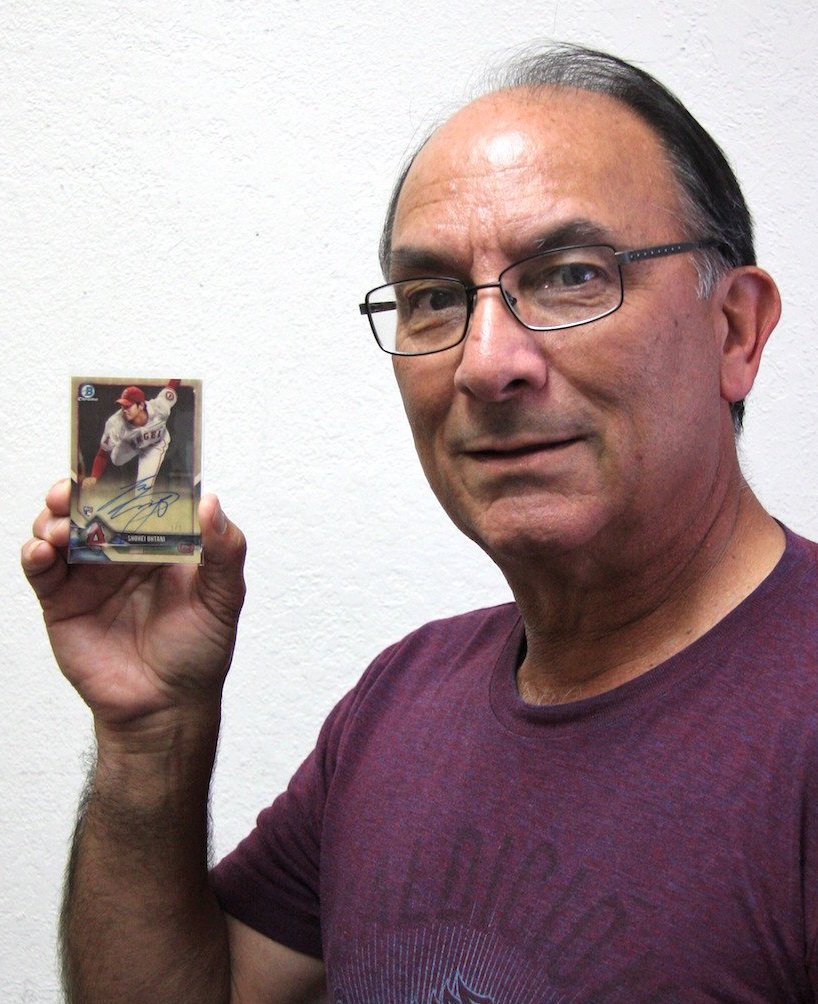 Check out all of our items with 
Shohei Ohtani
mentioned right here.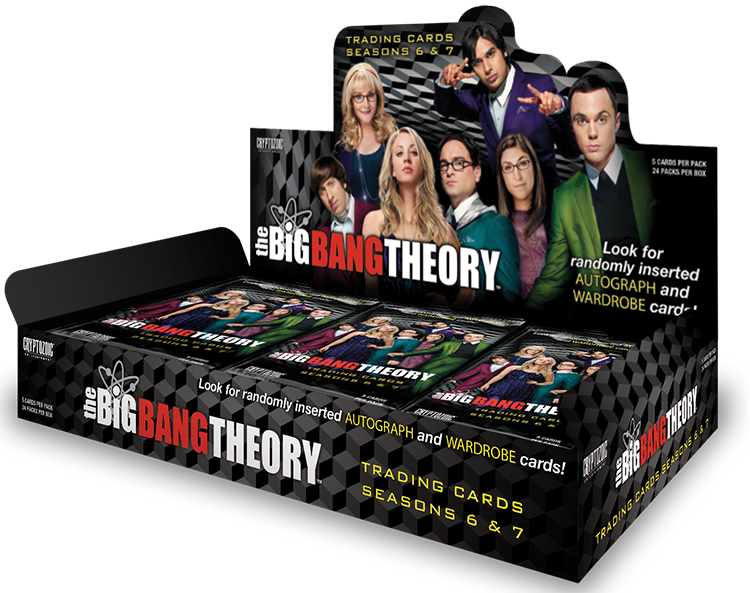 Research boxes before you buy -- check out the
Buzz Breaks
section.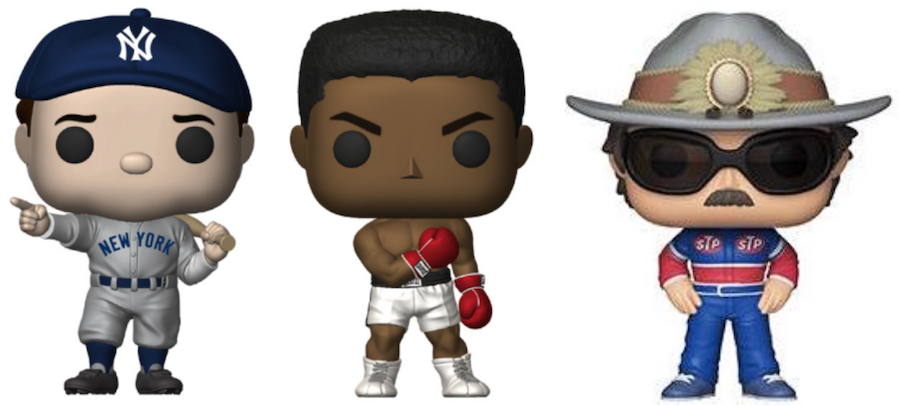 Want news on
Funko Pop!
toys and other fun collectibles? We've got that ...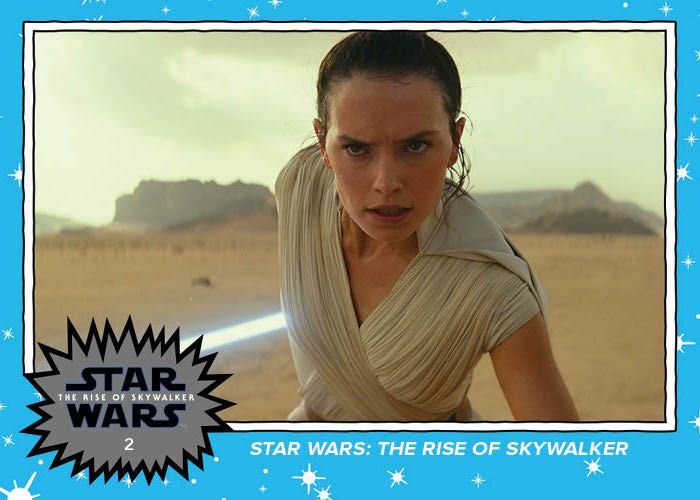 Like
non-sports cards
? We've got news & breaks there, too. (Click above.)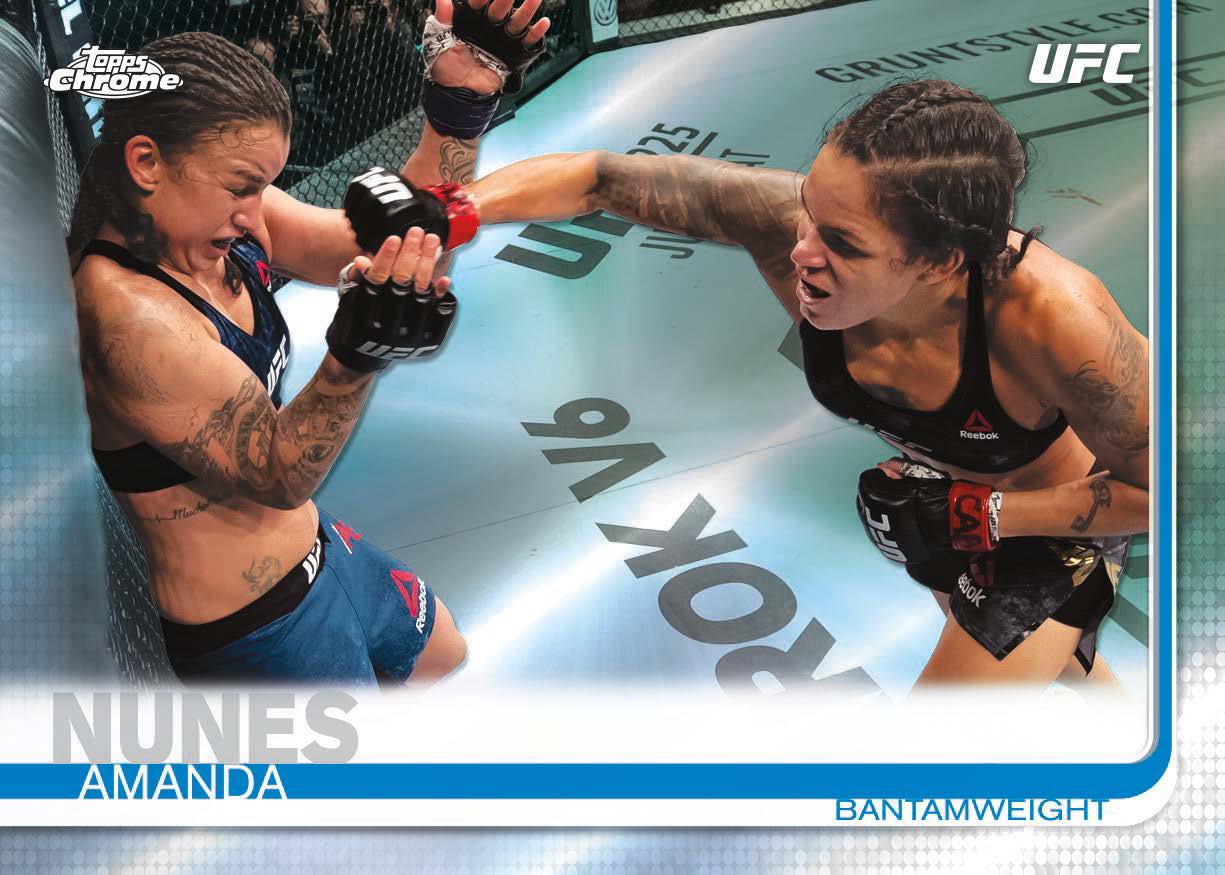 See the newest
UFC stuff
from Topps' lineup.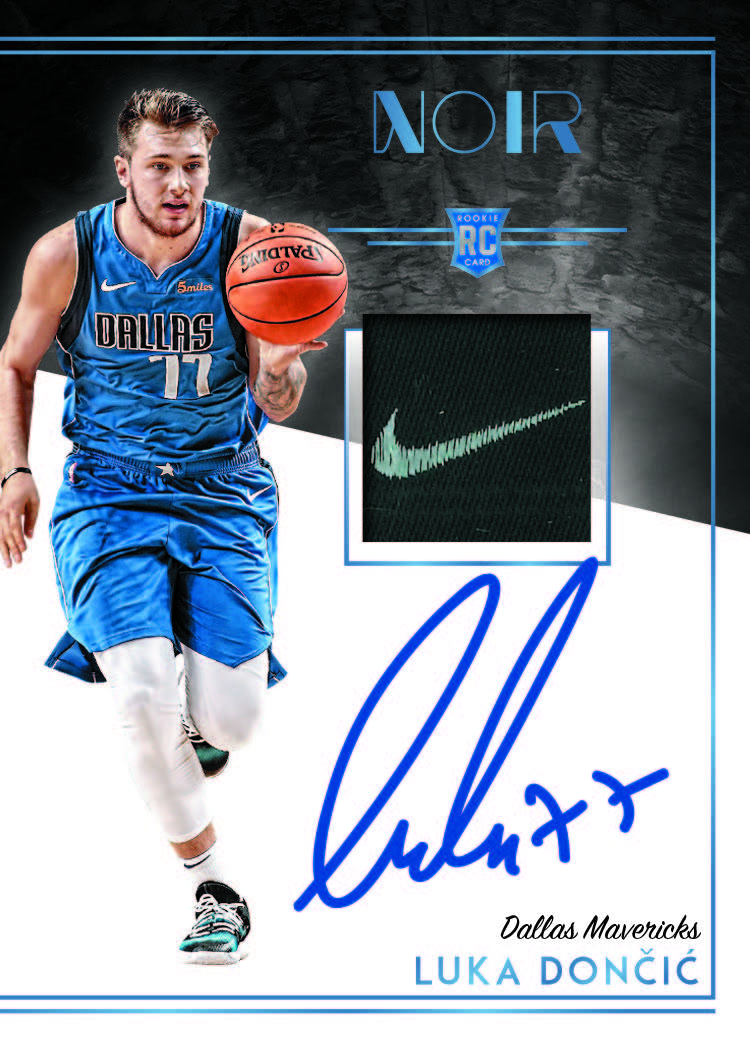 Click above for the newest
NBA items
from Panini America's portfolio.
JUNE
---
Baseball
June 19 
-- 2019 Topps Museum Coll.
June 26 
-- 2019 Stadium Club
-
Basketball
June 21 -- 2019 Super Break One Time

-
Football
June 19 -- 2019 TRISTAR Totally Tom Brady
June 26 -- 2019 Donruss Elite
June 28 -- 2019 Leaf Metal AA
June 28 -- 2019 Leaf Valiant
-
Hockey
June 26 -- 2018-19 UD Premier
-
Other/Multi-sports
June 21 -- 2019 Panini Victory Lane Racing
June 21 -- 2019 Leaf Ultimate Sports
June 26 -- 2019 UD Goodwin Champions
June 26 -- 2019 Panini Immaculate Soccer
June 26 -- 2019 Topps WWE Undisputed
-
Non-sports
June 19 -- Twilight Zone Rod Serling Ed.
June 23 -- UD James Bond Coll.
-
Gaming
None remaining this month.
--
Note: Retail/blaster boxes typically arrive one week after posted hobby date. Check the main release calendar page for those details and a longer-range list.