Topps creates Solo Star Wars cards for Denny's visitors
This entry was posted on April 3, 2018 by BlowoutBuzz.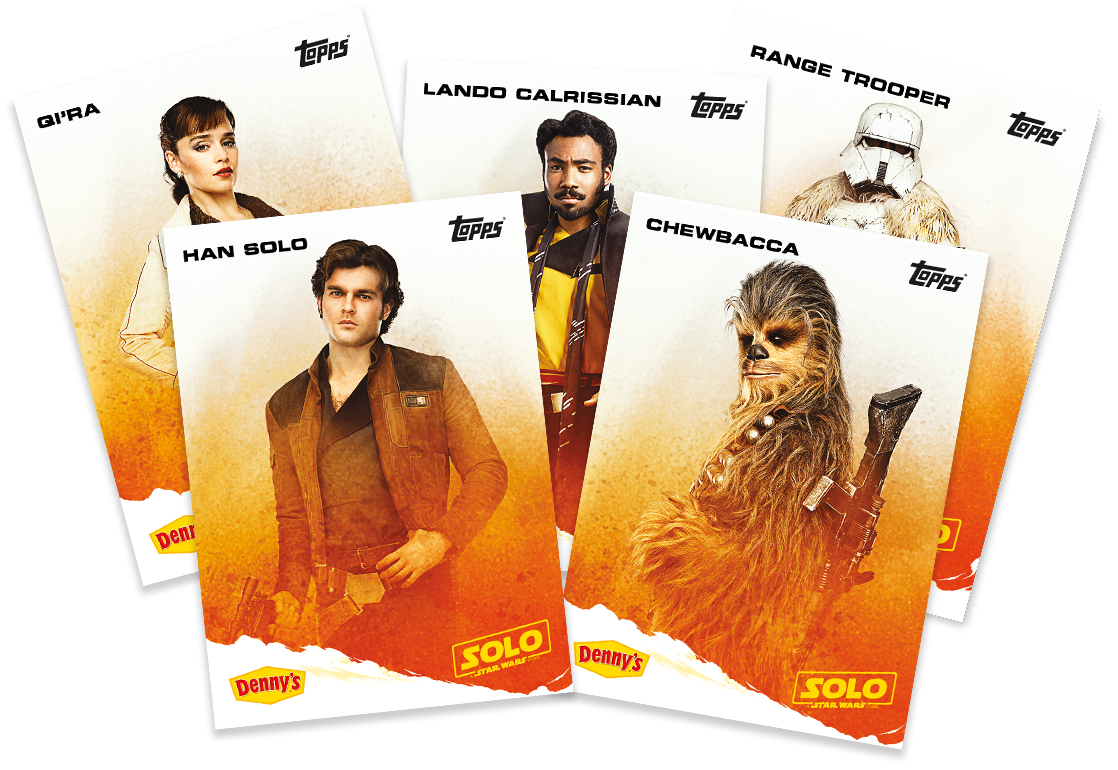 Star Wars fans may need to make a visit to their closest Denny's.
Topps has teamed up with the restaurant chain to create a set of 12 cards for Solo: A Star Wars Story, which arrives in theaters on May 25 -- and they'll also help raise money for No Kid Hungry with sales of two-card packs.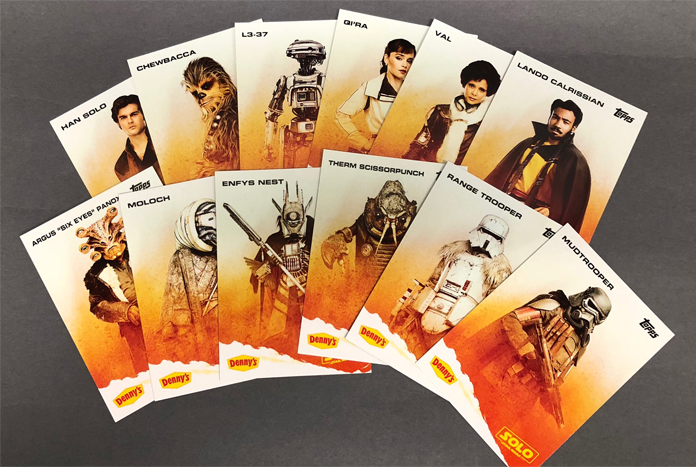 Packs will cost $3 apiece with a limit of four per person per visit -- with a food or beverage purchase also required -- and each will include a selection from the set that includes Han Solo, Chewbacca, L3-37, Qi'ra, Lando Calrissian, Val, Six Eyes, Moloch, Enfys Nest, Therm Scissorpunch, Range Trooper and Mudtrooper.
The program will lead to a minimum of a $1 million donation to the No Kid Hungry initiative and packs also will include a coupon for a future visit to the restaurant.
Follow Buzz on Twitter @BlowoutBuzz or send email to BlowoutBuzz@blowoutcards.com. 
>> Click here to buy non-sports cards on BlowoutCards.com