Want an Oliver Luck rookie? You'll have to hope for XFL cards
This entry was posted on July 10, 2018 by BlowoutBuzz.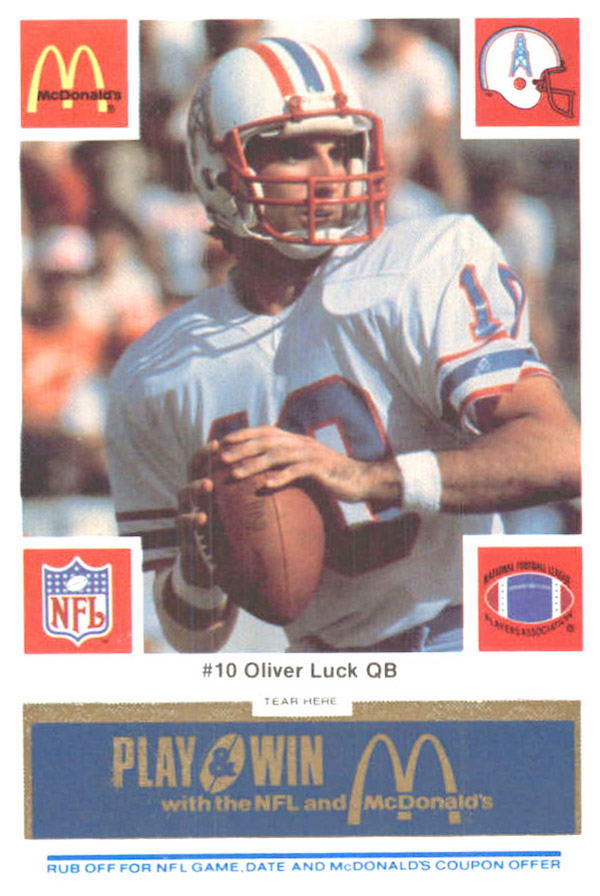 If you're a collector and you don't know the name Oliver Luck, that's OK -- you didn't miss any past Topps football cards
Luck doesn't appear on any standard cards from the past -- not even with his son who you should know (he's been pretty good) -- but he was a quarterback for the Houston Oilers for parts of four seasons in the mid-1980s. His best year was his rookie campaign in 1983 when he started six games and threw for 1,375 yards and eight touchdowns (and 13 interceptions). It was all downhill after that for this second-round pick.
But a Rookie Card? That will come only if we get new XFL cards in 2020.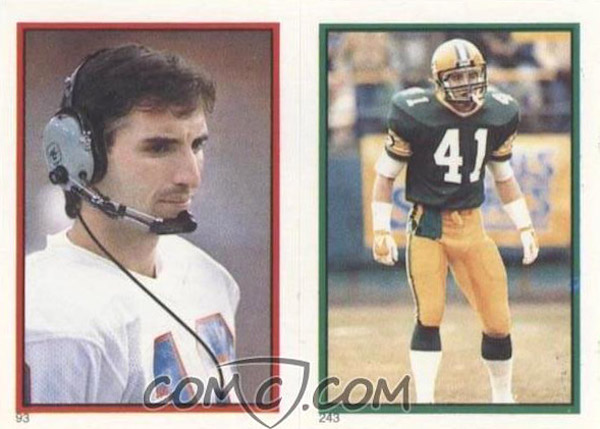 It turns out that Andrew Luck's dad, a former NCAA and NFL executive, is the commissioner for the upcoming reboot of Vince McMahon's XFL. And since he didn't have any standard-issue, in-pack cards back in the day, a card as XFL commissioner technically would be his Rookie Card.
Topps made the only XFL set back in 2001 so it's not a stretch to think there could be cardboard again. A set including a commissioner card? We'll see ...
This Luck's only Topps-issued collectable was an appearance in the 1985 Topps NFL stickers set on a piece he shared with Green Bay Packer Tom Flynn. Beyond that, his only cards are from the 1986 McDonald's set you see up top (four different cards with varying tab colors) and then some West Virginia sets spotlighting his time as a college star. They're not all that easy to find on eBay -- and the only sticker has a $10 price attached.
The new XFL is set to launch in 2020 and there's not much to report there just yet in terms of teams or locations, though you can already shop for league-branded merchandise here.
Follow Buzz on Twitter @BlowoutBuzz or send email to BlowoutBuzz@blowoutcards.com.