What If ... The Rock had new Miami football cards from Panini?
This entry was posted on July 4, 2018 by BlowoutBuzz.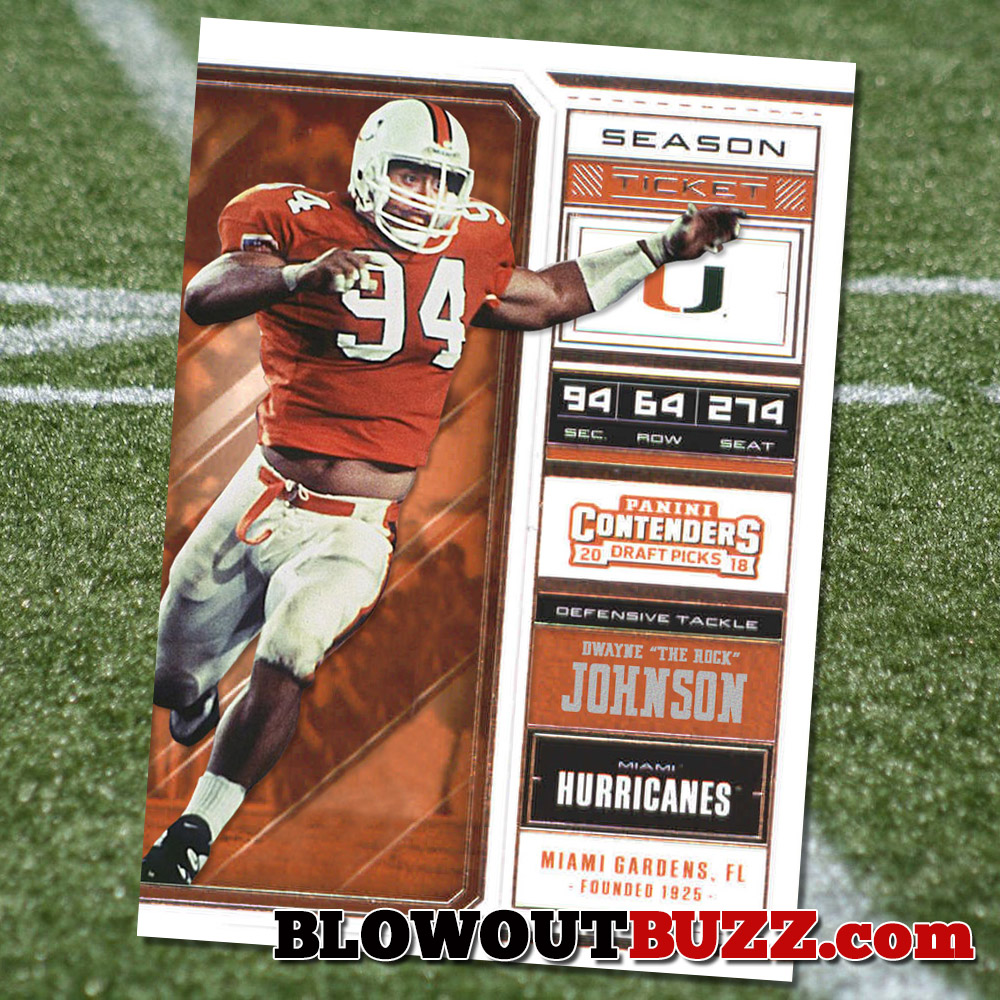 The card you see above doesn't exist ... but what if it did?
Buzz has been wondering for some time now what kind of demand there might be if one of the biggest names in the world could be found in new packs of football cards. Armed with Photoshop, Buzz chose 2018 Panini Contenders Draft Picks, a set that includes stars from the past as well as new pros, to present the question.
Everywhere you look, it seems that Dwayne "The Rock" Johnson is there -- Apple and Ford commercials, countless blockbuster movies, Ballers on the small screen, on Under Armour shoes and clothing, as People Magazine's "Sexiest Man Alive" ... we could go on and on here, but the point is that he's a global household name. For collectors, you'll find him on cardboard in a number of WWE sets, of course, and in a few non-sports releases, too, complete with some of his only certified autographed cards from when he was just getting his global-dominance career started.
But it all began long before that at the University of Miami -- and that's where his cardboard started, too.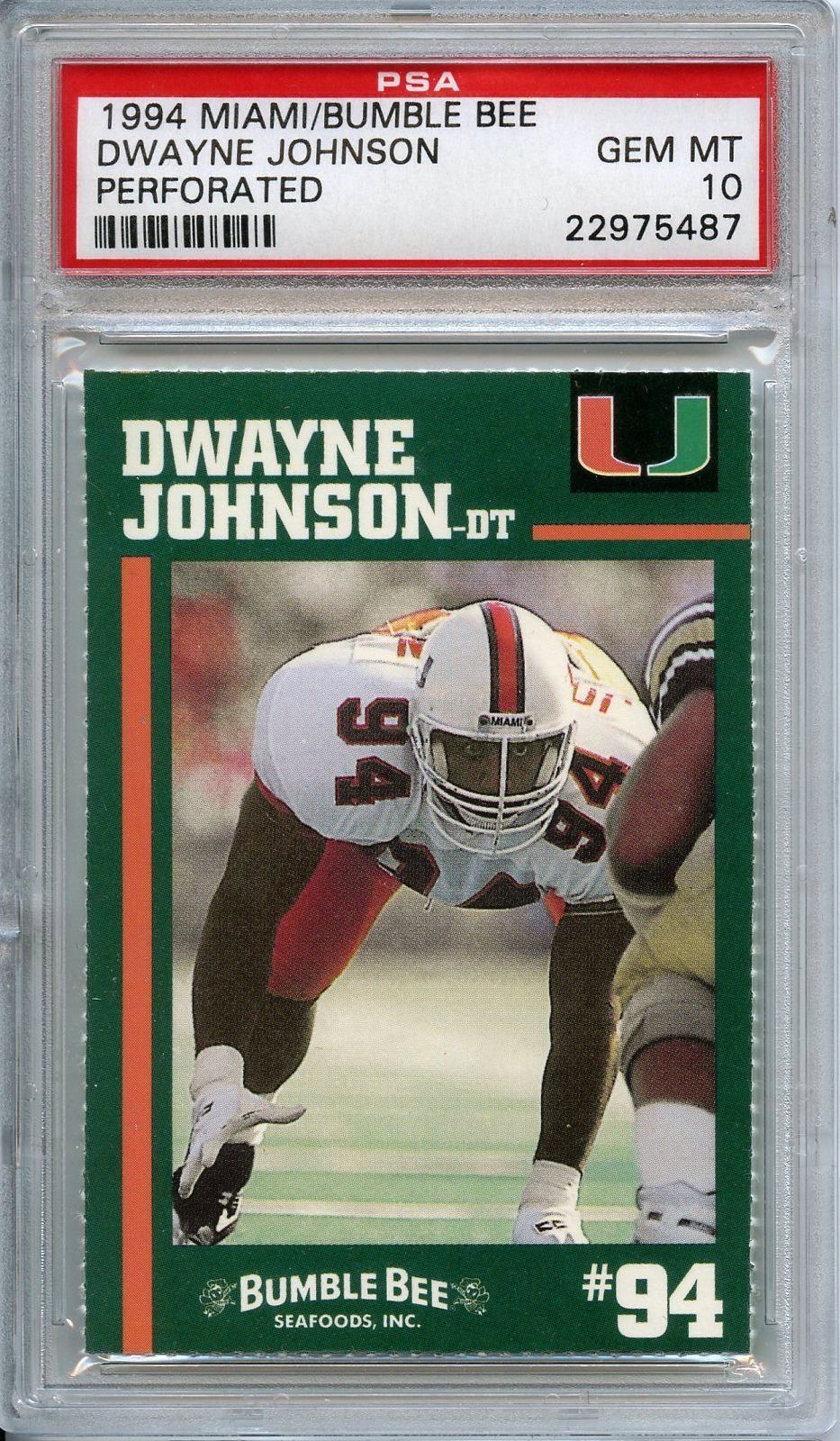 Want a football card of Johnson at The U? There's just one option and it's from 24 years ago. It's a card that was released as part of a perforated team sheet that's believed to be from a stadium giveaway. The copy you see here? It sold for $2,813 back in 2014. The card has only been graded just 79 times by PSA (28 are 10s) and you can actually find them for less right now on eBay thanks to others that have been graded since that big sale. (There were only two PSA 10s back then.)
But based on those prices there's still clearly demand from the millions ... and millions ... he's entertained in any number of ways.
Can you imagine what kind of interest there might be for a certified autograph card for The Rock in a Miami Hurricanes uniform -- or even any new ink in packs for hungry WWE fans from Topps? (Wrestling cards have changed a lot since that last auto.) Or how about in a card set for any of his movies? (The forthcoming list alone is impressive.) It's been more than a decade since his last signed card was put into a pack and they're not plentiful. He's got just four certified autos from the past -- and only one is from a past wrestling release. That one? The 1998 Comic Images DuoCards WWF Superstarz set. The others? Inkworks sets for The Mummy Returns in 2001, The Scorpion King in 2002 and Doom in 2005. That's it -- nothing in the time years since, despite his global box-office dominance and asking prices for these cards that are pushing $1,000 in some cases.
Now ... what if that Panini Contenders card came out of a pack with an autograph?
Follow Buzz on Twitter @BlowoutBuzz or send email to BlowoutBuzz@blowoutcards.com.