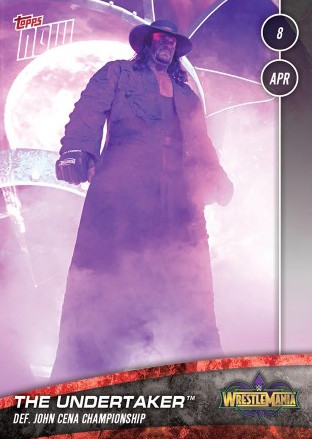 "The Grandest Stage of Them All" has the cardboard to go with it thanks to Topps Now.
Topps has unleashed its lineup of real-time cardboard for WrestleMania 34, the Super Bowl of professional wrestling that wrapped up a weekend of action Sunday night in New Orleans.
The 21 cards in this newest lineup include The Undertaker and Daniel Bryan -- both have mat Relic cards from the big event -- as well as cards for stars from the NXT: Takeover New Orleans show on Saturday.